Office Cleaning Services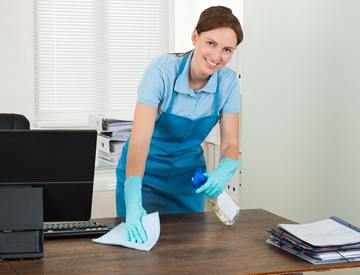 A clean office is essential for maintaining a healthy and productive environment. Your office is the face of your business. A clean office creates an everlasting impression on your customers and clients. It gives them an impression of your efficiency and professionalism. An unkempt office gives a bad impression on the clients and it will badly affect the productivity.
Offer Maids provides the best office cleaning services in Dubai. Offer maids provides expert maids for commercial cleaning services. Clean and organized office is important to maintain a healthy and good working environment for your staffs. Therefore, it is necessary to hire professional office cleaning services in Dubai.
Best Commercial Cleaning Companies in Dubai
An unkempt and unorganized office will increase the stress level of employees. Not just that, it will be a breeding place for germs and bugs. Unkempt office results in the constant absence of employees and taking more sick leaves.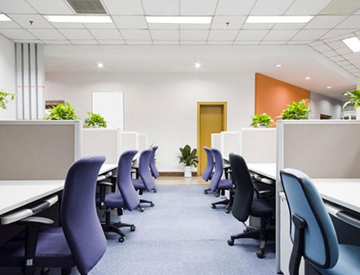 Offer Maids is the best commercial cleaning companies in Dubai. We provide the professional commercial cleaning staffs for office cleaning services. Your clients and customers judge you by your office environment. Only a clean office can keep up the morale and productivity levels high. Therefore, we deliver professional office cleaning services that help you to have a spotless office as well as an organized workplace.
Professional Cleaning Staffs
Our commercial cleaning staffs include reliable and professional staffs. They are prompt, well-mannered, smart and trustworthy. Our staff will follow any instructions that you give. We have trained our staffs to do the office cleaning services and to handle your office properties with utmost care and professionalism. Not just that, our staffs will keep up with company privacy and security. We will help you to arrange an organized working place, clean office tables, and chairs.
Service at Affordable Rates
Offer Maids delivers top-notch commercial cleaning services in Dubai at affordable rates. Unlike, other commercial cleaning services, we do not charge a lot. We give daily offers from Offer Maids at best rates so that everyone can avail cleaning services. We don't have fixed rates for cleaning services. We provide high-quality service at best rates.
"The Clean the Office, the Healthier the Staff"