After Party Helpers in Dubai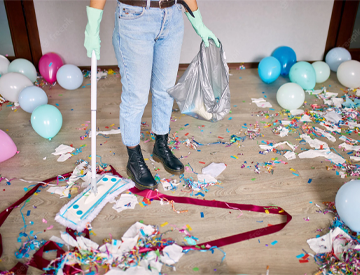 Do you love to throw parties, but hate to clean the after party mess?. Everyone love to throw parties for their friends and loved ones. Everyone tries best to give a best party for them. However, it takes a lot of time and energy to arrange a party. It is even more difficult to clean up the after party mess. Who likes to clean up the mess after the party?. That's where Offer Maids becomes relevant. We provide the best and professional party cleaners to help you to arrange the party at your place. We provide the best party cleaners for any occasion, be it big or small.
Professional Party Cleaning Services in Dubai
Professional party cleaning services provided by Offer Maids will help you to set up the party venue. We help you to arrange everything for a party. From cleaning the place to arranging the tables, our party helpers will assist you in arrange things properly. Our party helpers will assist you in decorating the place, and also give a helping hand in food preparation. Our smart and well-mannered party helpers will attend the guests in the party and serve drinks and food for the guests.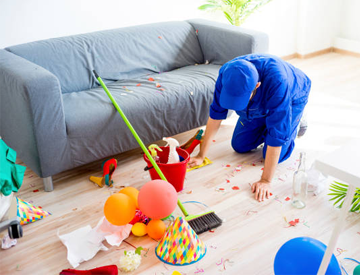 Expert party Helpers
Offer Maids provides friendly and well-mannered party helpers for party cleaning services. Our party helpers are professional and hard workers. They are smart, helpful and experienced staffs. They will assist you in everything so that the party runs smoothly. Our staffs helps you to enjoy your time as a host and be with your family and friends while we take care of the party services.
Best After Party Cleaning Services
Our reliable and professional party helpers help you to clean up the place after the party is over. They will clean up the dishes and dispose the food waste. We help you to rearrange the place and remove the tables and decorations. Our party clean up services are available at affordable rates.
We love to assist you in arranging the parties and clean up the after party mess. Let us work for you…