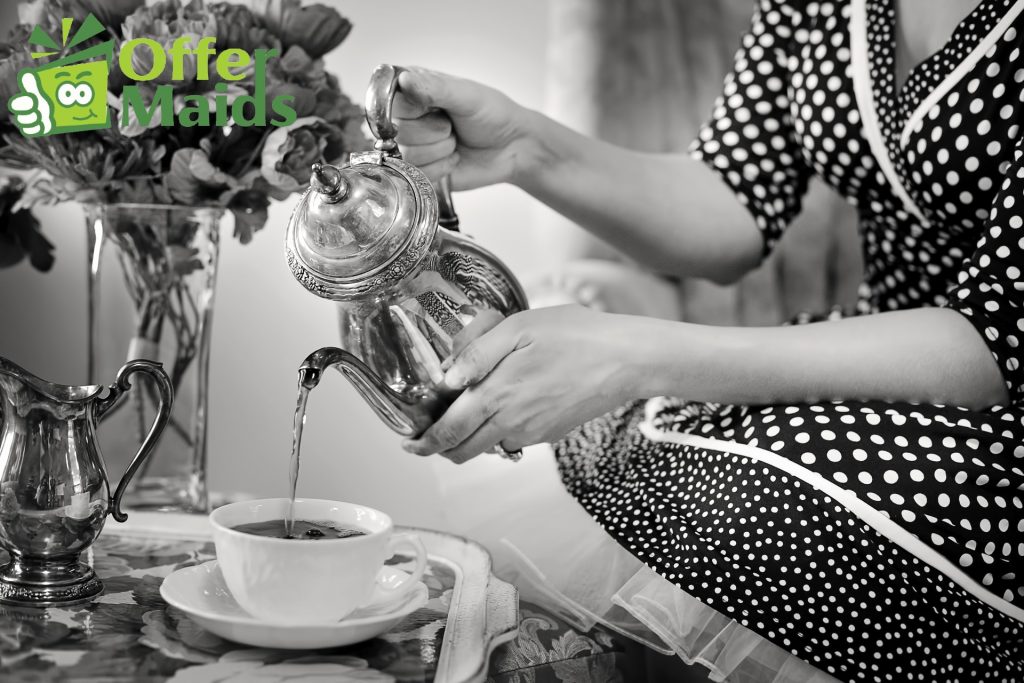 Who doesn't like to throw a party with their friends? But don't you have enough money to set up a separate space? Okay then. What if I said that you could arrange a party in the comfort of your own home? Believe it or not, it is possible. 
Want to know how? Come. Let's discuss it together.
Offermaids Dubai, one of the most reputable hourly maid services in Dubai, provides various house cleaning services. Apart from that, they also provide party helpers in Dubai who help with arranging and coordinating activities.
Today, we shall see the top 5 tips you need to consider before hosting a party at your home with party helpers.
1. Know Your Guests
First of all, decide how many people you want to invite to the party. Fix the date for the party based on space availability and other factors, and provide specific details in the invitation to the appropriate persons. This may include details like the exact date, time, and location. You can also send an RSVP message to all the guests so that you know exactly who is coming and can make decisions based on that information. It would be much easier and more convenient for you if you hired a party helper company to coordinate activities, manage guests, and arrange everything for the party. 
2. Ambience
Setting up the right ambiance with proper lighting and decorations adds more color to the party. Lightning plays a key role in setting the mood of the party. Your guests will be attracted to your house if it has a gorgeous welcome light at the door. There are different kinds of lighting options, such as candlelight, moody light, warm light, Christmas lights, and tiki torch light, each serving a different purpose. So select the one that suits you best and the type of event that you are hosting. Party Helpers in Dubai can help you a lot with this and hence hiring a party helper will be the most practical option.
3. Foods and Treats
Next, plan the kind of food and drinks that you would like to arrange. Various factors, including the budget, should also be considered before finalizing the menu. No matter what, it is your duty to make your guests satisfied with the party you are organizing. It would be appreciated if you provided a welcome drink upon the arrival of your guests. Various snack items like cookies can also be provided. People prefer non-alcoholic beverages over alcoholic drinks, as not everyone enjoys drinking alcoholic beverages. By hiring a professional party helper in Dubai, he will coordinate every activity and arrange it in such a way that it can never be forgotten. Your guests will definitely be impressed by their presentation and way of arranging things at your party.
4. Music and DJ
Today, everyone has a busy schedule due to their stressful work schedules. So, if you are planning to host a party at your home, make it memorable and extraordinary by arranging a DJ party. You can also set up a small campfire on your lawn. This would bring more excitement and enjoyment among your guests, giving you a favorable impression among them. This is all based on the theme of the party that you are hosting. Alternatively, you can prepare a playlist of songs that would suit the mood of your guests and make them feel comfortable. You can also make your party more lively by asking them to sing a song, which will give the party even more life.
5. Setting Activities
Setting up and coordinating various plans for a party is one of the most engaging and energizing activities that you can do to amaze your guests. This may include various activities like arranging ping pong, cribbage, or carrom, setting up a small campfire in your backyard or on your lawn, etc. These activities would definitely make your guests more enthusiastic and thus leave a lasting impression on you.
These are some of the tips that can help you organize a party at home.
Now you might be thinking, "Will the house be completely messed up after the party is over?" So, who will look after the house?
That is why we are here to help you.
We at Offermaids, the most reliable house cleaning company in Dubai, offer you all kinds of cleaning services. The company provides house cleaning in Dubai, hourly maid service, and cleaning services in Dubai. They also help you with after-party cleaning services, in addition to coordinating and organizing everything for the party. You can always rely on Offermaids for any kind of cleaning activity and surprise your guests with the quality of work we provide.
So, why choose others when Offermaids is the right choice for you?