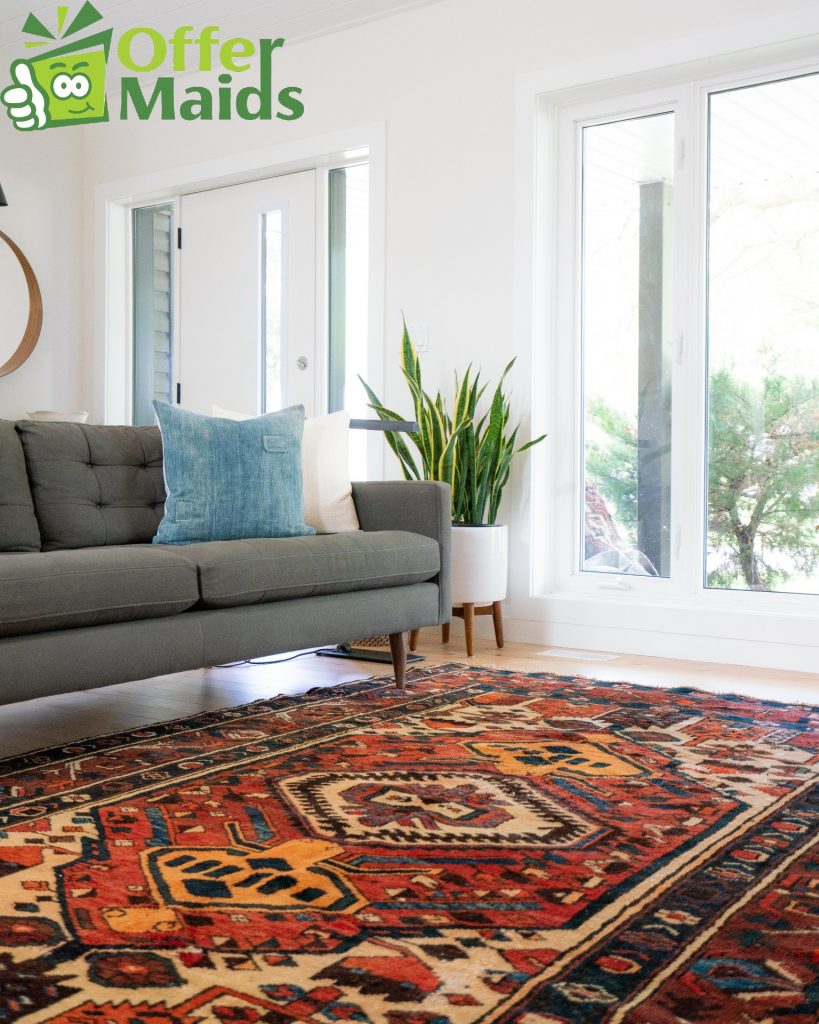 High-quality carpet is being used by both elite and commercial establishments to provide their clients with opulent services. Despite the attractiveness that this flooring option brings to the interior design, allergy experts have frequently accused it of being a typical allergy trigger.
House cleaning service providers are experts in their work; they are trained maids for cleaning task. They also know how to clean and which cleaning products are appropriate for different surfaces and materials.
According to studies, the accumulation of dust, dirt, mould, dust mites, fungi, and other floatable contaminants in carpet leads to poor indoor air quality. The aforementioned compounds can cause eczema, asthma, red and itchy eyes, rhinitis, and other types of allergens in allergy patients.
However, such allergies shouldn't be entirely attributed to carpet floors. Millions of individuals have lived and worked in environments with this type of flooring and are still in good health. There wouldn't be an accumulation of air pollutants in the carpet that would damage the quality of the indoor air if correct carpet cleaning and maintenance procedures were followed.
 The following carpet cleaning advice will help you eliminate allergens from your house and prevent allergy attacks.
It is advised to vacuum your carpet regularly if it receives a lot of traffic to prevent dirt and dust buildup. The majority of people make the error of only vacuuming their carpets once a week or twice a month. By increasing their likelihood of allergic reactions, this endangers the health of those using it.
A vacuum cleaner's quality
Your efforts will be in vain no matter how frequently you vacuum your carpet if you are not utilising a high-quality vacuum cleaner. Due to a defective filter system, a cleaner of poor quality may release the dust you remove from the carpet back into the air. Use a high-quality vacuum to clean your carpet if you want good results.
Use a reputable carpet cleaning service.
If you want to keep your home free of allergies, hiring the services of professional carpet cleaners on occasion is a smart decision. The allergens may be deeply embedded in your carpet despite your best efforts to clean it. These experts have the equipment and know-how to remove built-up dirt and dust, difficult stains, and germs living in your carpet.
The best method for eliminating practically all allergens from your carpet is steam cleaning. No germs or allergens can withstand the method's use of steam, which is heated to a temperature of about 221 degrees. Your carpet will be clean and free of contaminants that can trigger allergic reactions.
Added carpet cleaning advice for eliminating allergies in the house
The actions listed below will help you keep an environment free of allergens.
* To keep dust mites under control in your house, routinely dust surfaces and wash bedding.
* To prevent allergens in your home, keep your indoor pets clean by giving them a regular bath and wiping them off after going outside.
* Close windows and doors to keep pollen out, and use an air filter that you should replace frequently.
* Use a doormat to catch dirt as people enter the house so as to reduce the amount tracked in. Enforce a no-shoes