6 Important Reasons Why You Should Get Help From Professional Home Cleaners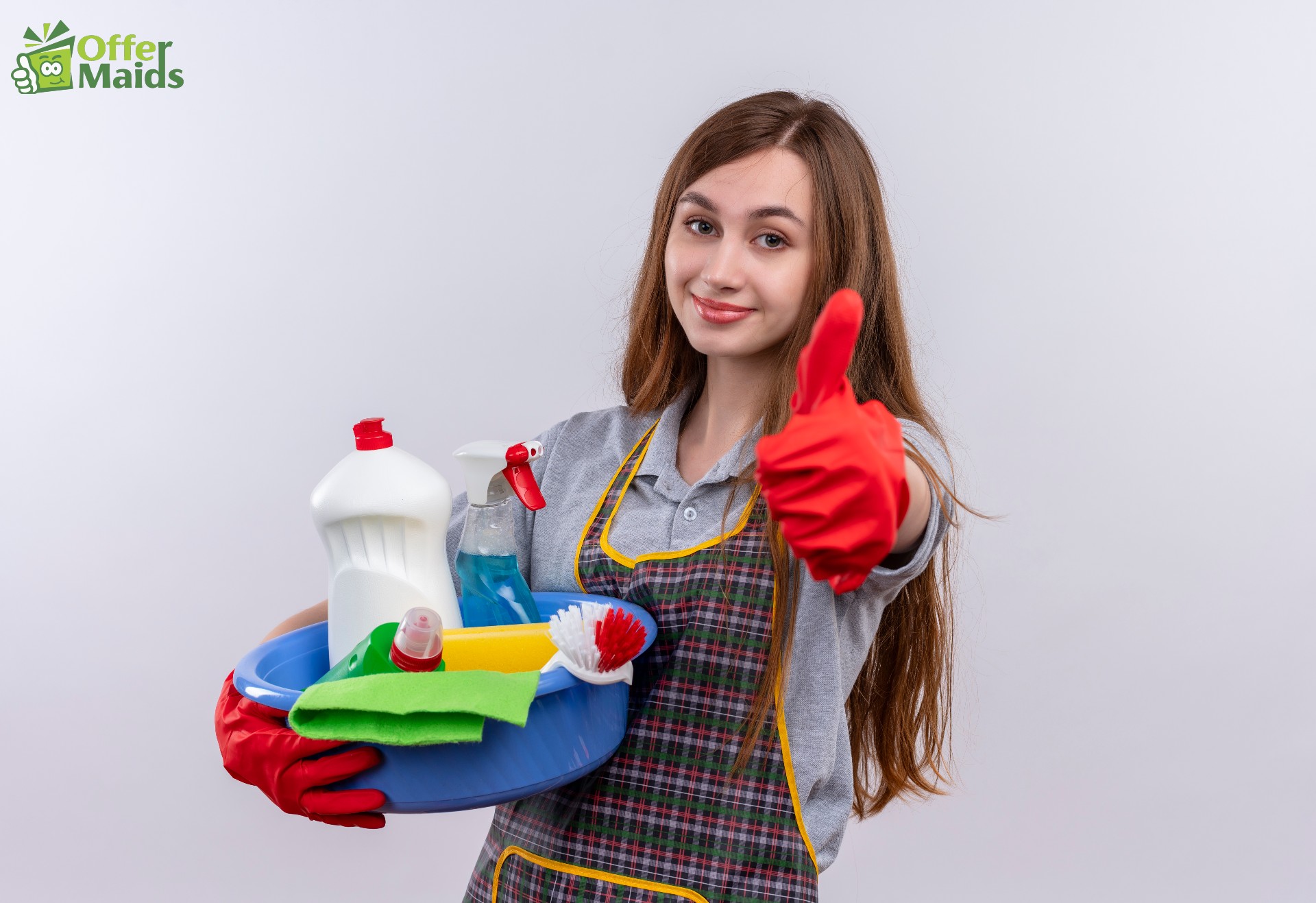 Did you know that the average mop used for cleaning the floors contains more bacteria than a toilet? This comes from day-to-day life including from pets, children, and this proves a home can become unhygienic even if you are doing cleaning all by yourself. You may be having a tight schedule in your regular life and performing cleaning after you reach home from work. Additionally, there are things you would enjoy doing that include spending time with your family, preparing dinner, and much more. Fortunately, there is a simple solution to make your life easier, whether you are running out of time to clean, or if you think cleaning isn't meant for you, hiring a home cleaners in Dubai will be the solution to make your life so much easier. Moreover, They will leave your whole home clean and tidy, even the hard-to-reach areas you pretend not to see. Read on to explore the reasons you should hire a home cleaners in Dubai.
1. Healthier Environment
 Maintaining a healthier environment in the house helps with dealing with stress and keeps you and your family happier and healthier. The harmful airborne bacteria and clutter can develop over time and cause allergies to you and your family. Especially for those people who suffer from allergies and other respiratory diseases. Also, these people will find their illnesses get worsened by being in an unhygienic environment. Hiring a home cleaners in Dubai will ensure a safer living space and don't lead your house to the point of being hazardous to health. 
2. Get More Free Time 
We all know that time is money, and getting a home cleaners in Dubai can help you save time. The cleaners will manage everything related to cleaning even if they will take care of the kitchen mess. As a result, they free up a lot of time so that families can spend time on other activities. When you're hiring a professional, one of the main advantages is convenience. Hire offer maids Dubai to do tiering jobs like vacuuming, decluttering, and dusting, you'll have more time to spend with your family or doing something more worthwhile at work.
3. Efficient Cleaning Service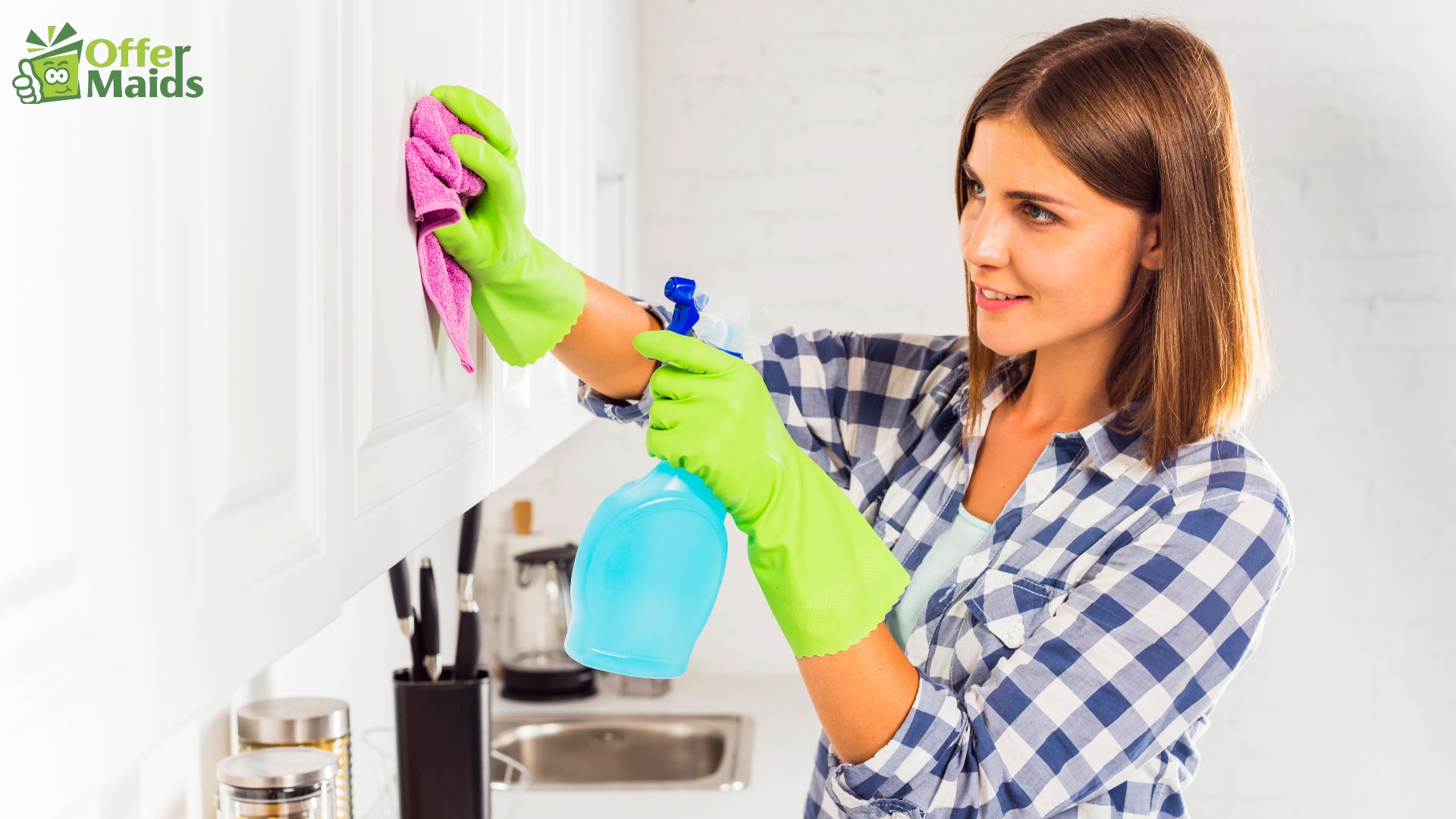 The cleaning process is a lot more than just about vacuuming away, little decluttering, and vacuuming once in a while. Those tricky inconvenient places need more level of attention. Professional home cleaners in Dubai have the right tools and expertise to effectively clean your house from top to bottom, making your living space safe and bacteria-free. With the experience, they will clean each part by choosing the right method to avoid any damage to your home appliances. Additionally, they could do a much better job of cleaning in a minimal time, compared to when you do the cleaning. 
4. More Flexibility 
Hiring a home cleaners in Dubai is very flexible even if you are a working professional. You can choose the time slot you want based on the availability, easily change the schedule to what works the best for you. However, if you are looking for a monthly deep clean or a short clean-up a few times a week, you don't have to sign up for an inflexible contract. This is the best deal you could get if you are needing an immediate need for deep cleaning, or just need some extra help related to cleaning.
5. Better Pricing And Deals
If you are considering hiring home cleaners in Dubai, then you may don't have to purchase expensive cleaning supplies. That includes a vacuum cleaner, mop and bucket, clothing, protective wear, and so much more. In addition, when you hire a home cleaners in Dubai, you also get equipment and cleaning supplies in addition to the person. This will help you save money and time every single month because you will never have to buy expensive supplies again from the shops. Also, you can make better use of the storage space you have been using for storing cleaning supplies.
6. 
Get Extra Services

Most of the time when we do all the cleaning by yourselves, we often do very little and hardly go beyond to or do the extra maintenance jobs. Home cleaners in Dubai on the other hand, don't just clean and dust. They are open to doing carpet cleaning, mattress cleaning, and anything that is related to cleaning. In addition, experts can get the job was done in minimal time, which can be convenient and save time.
Conclusion
We understand that life can get busy, and it may get harder to do all chores in the house by yourself. Getting some help with cleaning is a great idea especially if you are considering a professional home cleaners in Dubai, will help you to keep a clean and healthy environment. Let offer maids take care of the cleaning work in your home so you can spend more time with family or friends.