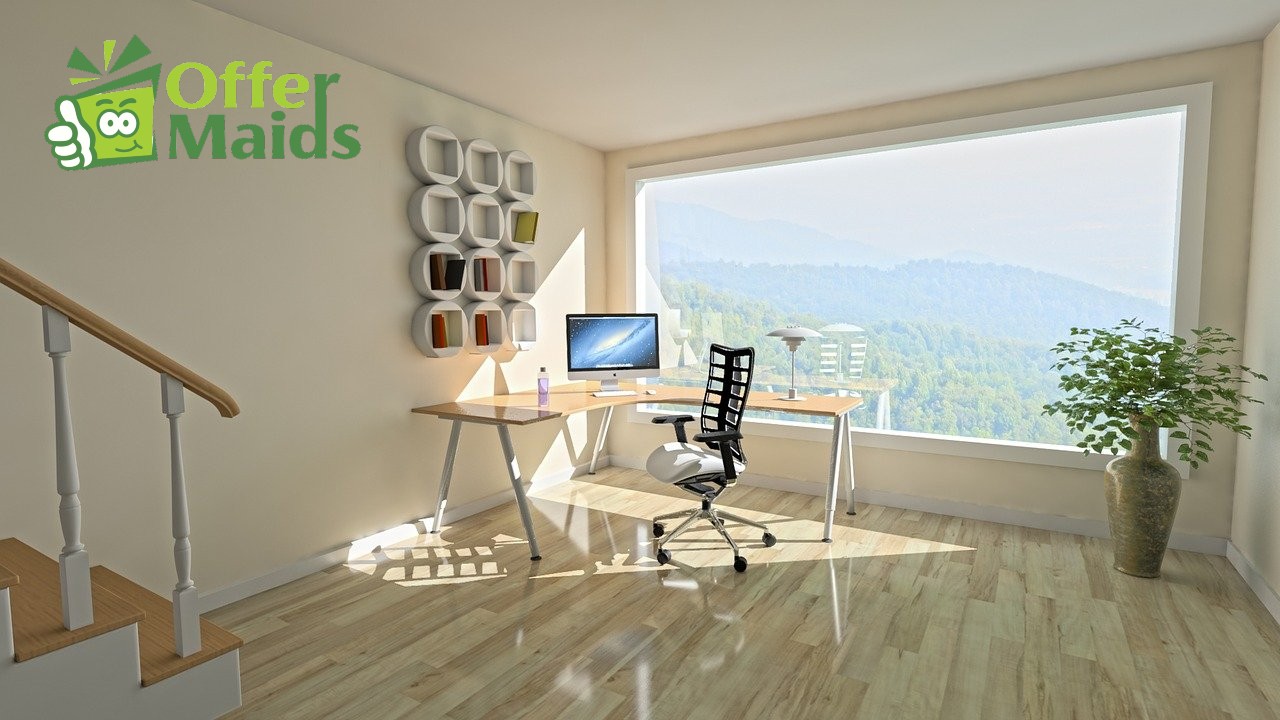 Your office/ work environment should deserve a deep cleaning service monthly/yearly basis. The results it makes immediately are undeniable . From a professional cleaning service provider like offermaid you can easily achieve it . 
Offermaid provides the best cleaning service in Dubai .
An unhealthy or untidy work environment will be a place of germs and bacterias . This will lead to constant absence of employees and also the stress level of the employees will increase. As a result it will gradually affect your business also.  
 Commercial cleaning service provider  offermaid has well trained and professional employees for office cleaning services . Only a clean and healthy working environment will result in a high level of productivity and profit .  
The benefits of recurring a commercial cleaning services are 
 Impress your guest and clients
When a client with a high profile visits your company , he/she should expect it to be clean and shiny. Obviously they will not  express it if it is clean . but they will notice if it is untidy . They will notice each and every corner like streaks in the window, they will cringe at the overflowing trash. This will affect the entire business relationship with them 
 Instead ,welcome them to a cool and sparkling business environment and ease their mind and surely it makes a difference in your business too.
2 Prevent the spread of virus and germs 
The important factor for any place of business is regular and proper cleaning that include sanitizing high-touch surfaces such as:
Key Knobs
Light switches
Bathroom
Breakroom
Elevator buttons
By noticing these areas can reduce the spread of virus and it will help to  decrease unexpected sick days . 
3 Promote employees satisfaction and productivity
A successful business is not only the happiness of customers but also happiness of the employees. You want to make them feel comfortable in their working environment. A hygiene working atmosphere is an important component  to boost productivity. And overall job satisfaction. A clean and tidy office will make your employees concentrate more on their job,and perform better without the distraction of a dirty environment. 
Importance of office break room cleanliness
Every employer should have to create an office break room . It will be a relief for employees after several official meetings .Break rooms are a good option for creating a bond between employees with their small gatherings , informal meetings ,being an all purpose space it will get mucky fast.
No matter how carefully we all have our food, some bit will always escape . So here's how a professional cleaning service will clean all this stuff .  
First brush off all the crumbs and take off the removable cushion, giving them a shake .If the frame or cushion is dusty then give it a run around with a vacuum cleaner. If there is any discoloration or stickiness, use a baking soda trick. Deep cleaning is a long action depending on the material , we will use upholstery cleaner and warm water could help to trigger out the worst of a stain.