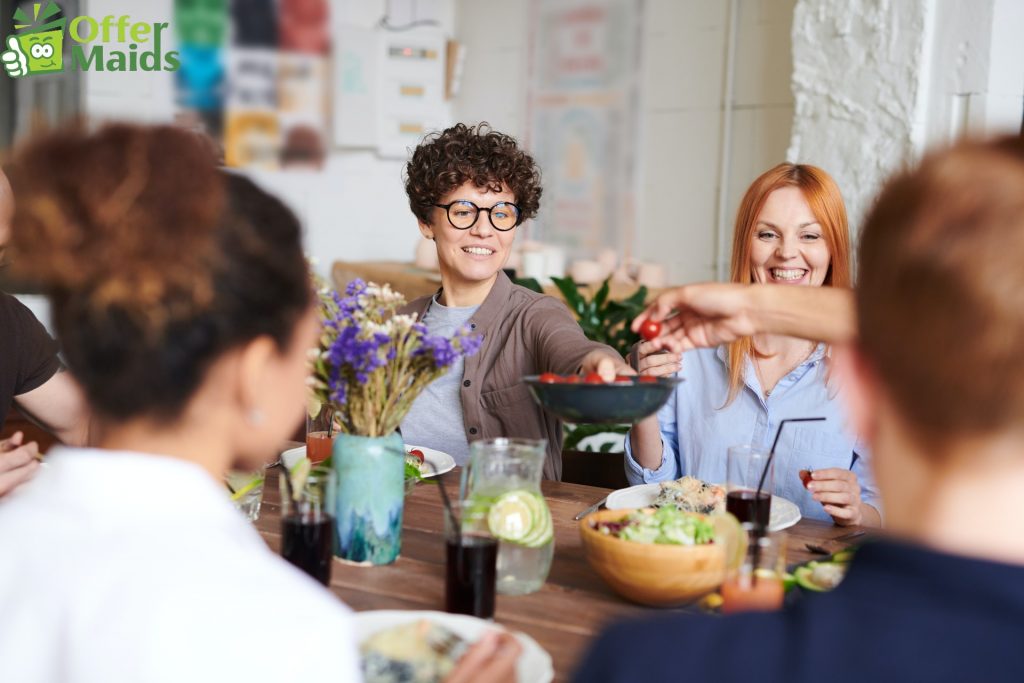 Planning and hosting a celebration can be an exciting experience, but it also involves a great deal of preparation. To ensure a smooth and enjoyable event, hiring professional party helpers is a wise decision. Whether you're in Dubai or elsewhere, professional party helpers and maids can offer valuable assistance in keeping your venue clean and tidy.
In this blog, we will discuss the importance of choosing the right party helpers and provide a list of questions to ask when making your selection.
Why Hire Professional Party Helpers?
Below are the reasons why you should hire a professional party helper.
1. Expertise in Event Management:
Professional party helpers have experience in handling various types of events. They understand the intricacies of event planning and can provide valuable advice and assistance in creating a seamless and memorable celebration.
2. Efficient Cleanup Services:
 Hosting a party often results in a messy aftermath. Professional party cleaning services specialize in post-event cleanup, ensuring that your venue is restored to its original cleanliness. This allows you to relax and enjoy the festivities without worrying about the cleanup process after the party. Maid Company Dubai helps you to make your home clean after conducting an event. Cleanin process after a party is a daunting task for all of us offermaids helps to enjoy the party completely
3. Attention to Detail:
Party helpers pay close attention to every aspect of your event, from setup to cleanup. They ensure that every corner of the venue is well-maintained and spotless, creating a welcoming and inviting atmosphere for your guests. From welcoming your guest to serving the food and beverages and arranging the chairs and tables for the event party helpers make sure you get the best experience possible.
Questions to Ask When Choosing Party Helpers
1. What Services Do You Provide?
Inquire about the range of services offered by the party helpers. Determine if they offer pre-event setup assistance, during-event support, and post-event cleanup services. Clarify any specific requirements you have to ensure they can meet your needs.
2. Are You Experienced in Handling Similar Events?
Ask about the party helper's experience in handling events similar to yours. Inquire about the size, type, and complexity of events they have worked on previously. Experience in handling events comparable to yours demonstrates their capability to handle your celebration effectively.
3. Do You Have References or Testimonials?
Request references or testimonials from previous clients. This allows you to gauge the party helpers' professionalism, reliability, and quality of service. Reach out to the provided references if possible to gather firsthand insights about their experiences from the internet.
4. Are You Insured and Licensed?
Ensure that the party helpers have proper insurance coverage and the necessary licenses to operate. This ensures their credibility and safeguards them from any liability in case of accidents or damages during the event.
5. What is the Pricing Structure?
Inquire about the pricing structure and any additional fees involved. Understand the payment terms and if there are any deposits required. Clarify what services are included in the price to avoid any unexpected costs and make sure they are transparent with you in all terms and conditions.
6. How Many Staff Members Will Be Assigned to My Event?
Determine the number of staff members the party helpers will assign to your celebration. This helps ensure that they have sufficient manpower to handle the event efficiently and provide adequate support throughout.
Why should you select Offer Maids Dubai for your event helpers in Dubai?
We are the best party helpers in Dubai that can cater to all your needs for an event in Dubai and if you are interested you can book our services our event helpers will make sure you get the best experience out of your event while we handle all the work for you.
Contact us if you are interested and check out our other services to know more about us.
Also read: kitchen cleaning checklist