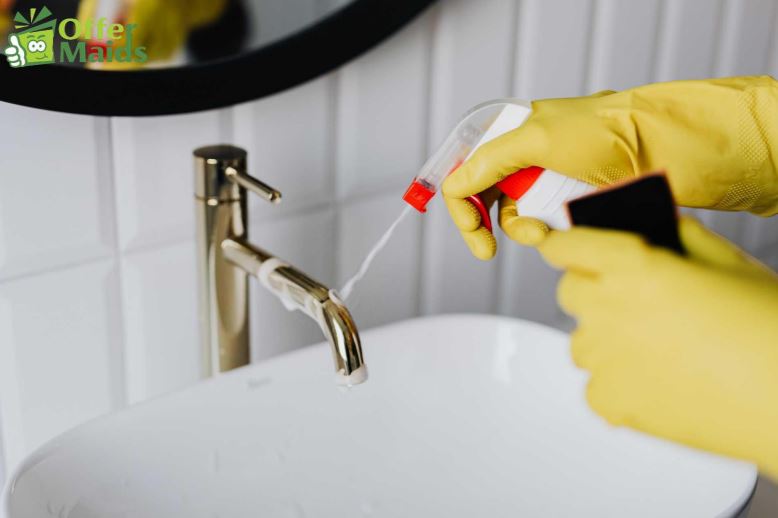 Productivity of a company is directly related to their staff's physical and mental health . Only a clean and hygienic office can create a more peaceful mindset in the office . A messy , untidy office can ruin the entire day and it will affect the productivity of the business. So cleanliness plays an important role in the growth of a business. A disorganized or untidy office can bring negative emotions and behavior . So give first priority to cleanliness when you are talking about the office .  
In a working place there are people who come from different regions and places also have different habits. Some may be more conscious about cleanliness and some may not this can make an office desk and premises more chaotic. So a systematic plan is needed for the arrangement of offices .
Hiring a professional office cleaning service during a regular interval is also helpful to sort out the mess .
Here we are going to discuss some solutions that can really help to change the cleaning habits in the office.
Clean more often
One of the important things while considering cleanliness in an office is to clean more often . That will be really helpful to cultivate a habit of cleanliness among all . If you are following a pre-opening or post-closing cleaning schedule you may want to carry it in the mid of the day or in after-noon session.
Also its a better way to have a deep-cleaning in the office often . Get in touch with a professional office cleaning company and discuss with them your requirements so they can do it in a professional way. Office Cleaning Company Dubai provides the best and quality cleaning services in an affordable offermaids also have party helpers . It's a difficult task to clean the entire office after a party . Cleaning company also provides party helpers for cleaning .
Develop and organize systems for digital files.
We can reduce paper by keepit in digital files . Digital or paper whatever it is you need to arrange it in a professional way otherwise it will become messy and need more time and effort to sort it . Common way to sort the digital files is by sorting them by name, date and project . For example , organizing files by name can be helpful in terms of specificity, meanwhile organizing it by date is more helpful in finance related and other time-bound files.
Disinfection and sanitization
In today's scenario its sanitizing is an important process in cleaning . After dusting , moping follows a specific way to do sanitizing and disinfection . Deep cleaning services Dubai is incomparable office cleaning . We provides disinfection and sanitization services with best quality and non-toxic products
Keep co-ords out of sight
Sometimes we feel very messy even after a perfect cleaning . Our office desk remains so disorganized even after cleaning . visible and tangled wires and cords are the main culprits behind this. To keep things looking neat on our table try to use wireless keyboards, mouse and other peripherals. For organizing accessories that can't be used without a wire, you should invest in wire holders or organizers. With wires and co-ords out of the way, the office desk seems more neat and perfect . not only for a clean look it will help to avoid hazards .
Lead the example
First change by yourself , everyone should contribute to a clean and healthy atmosphere . When the meal time comes, invite everyone for an assigned area . By taking initiatives like conducting a recycling day and sorting all recyclable things to send the correct space . These small things can make drastic changes.