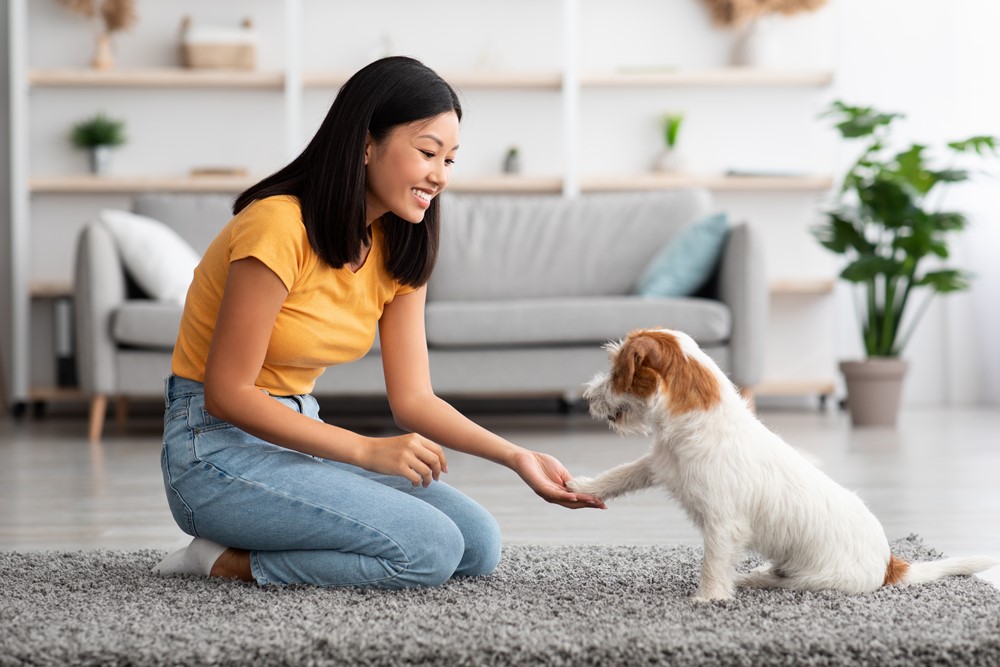 Introduction
Pets are part of our family, whether it's a dog or a cat. Being our family members, it is very important for us to take care of them. Pet care services in Dubai will make things easier for you when it comes to providing the best pet care services in Dubai.
People will opt for pet care in Dubai when they become pet owners, and through this blog, we will tell you what it takes for the best care, or, in other words, the fundamental components of good pet care.
So please read this blog carefully; we are sure you will find valuable insights at the end of this blog.
Fundamental components of good pet care:
The fundamental components of good pet care are as follows:
All pets need proper and healthy food for a healthy life, and it is our responsibility to give it to them. The right amount of animal food (for dogs and cats) from a good brand will give them the right nutrition. Dogs like meat, and cats like fish, so it's better we provide them with that too. Always keep a stock of the best animal food in Dubai at your home.
One thing to note here is that we can't give our pets everything to eat, e.g., our pets can't eat everything that we eat, so it's better if we check with a veterinary doctor in Dubai about the food habits of our pets.
24*7 supply of fresh water
Water is something that is very essential for us, and it is the same thing for all our pets, and pet care services in Dubai always recommend that you keep a 24×7 supply of fresh water for them.
Because our pets are unable to communicate with us in human language, it is our responsibility to understand this, and there are many types of equipment available online these days that keep them fresh and hydrated.
So we recommend fixing this type of equipment for your pet's health. Despite your hectic schedule, we recommend that you take your pet's health very seriously.
Cleaning them and bathing them on a regular basis.
Pets are our family, and it's our responsibility to clean them on a regular basis. They may not like it, but it's necessary for dogs and cats. They should be groomed on a regular basis, which includes haircuts, bathing, and body washing with good lotions. It is necessary to clean them in order to remove the fleas from their bodies and give them a proper look. Their nails should be trimmed on a regular basis.
Take them for a walk on a daily basis
Pets should be taught to pee outside the house, and this training should begin at an early age.
No matter how much work you have, this is a must, and it's the duty of every pet parent in Dubai to do so.
A cosy and warm environment
In a place like Dubai, where we have extreme summers and extreme winters, it's our duty to provide our pets with the right type of suitable environment.
During the winter season, we can provide our pets with blankets and shoes so that they may not feel cold.
We can keep the room warm by keeping a heater nearby, and it is mandatory to keep the heater away from our pets, otherwise, they may get burned.
And during the summer, it's necessary to keep the room warm using central AC and hydrate them regularly.
Regular exercise and care for them
Our pets, like humans, require regular exercise. It is a necessity that keeps them active at all times. It's our responsibility to help them by helping them exercise and massage their bodies frequently, even with the busy schedule you have in your work life in Dubai.
They need to be engaged in physical activity so that they spend their energy in the right direction. For example, you can buy them toys that will help them maintain physical energy balance, like a magnetic ball.
They just need your presence and care, and that is more important, and your presence for them is the best fundamental pet care for them.
Why are we the best in pet care services in Dubai?
Our pet care services are a one-of-a-kind type of service that understands all the fundamentals of pet care during your absence. We are people who have a very deep understanding of the pet care and cleaning industries in Dubai, and we will make sure that your pet gets all the care it needs during your absence.
If you are looking for the best pet care service in Dubai, contact us.
Also read: need for professional cleaners to get your home deep cleaned