Tips For Organized And Nicer-looking Bedrooms By Offer Maids House Cleaning Dubai
Experts from Offer Maids House Cleaning Dubai about how to effectively organize your bedroom.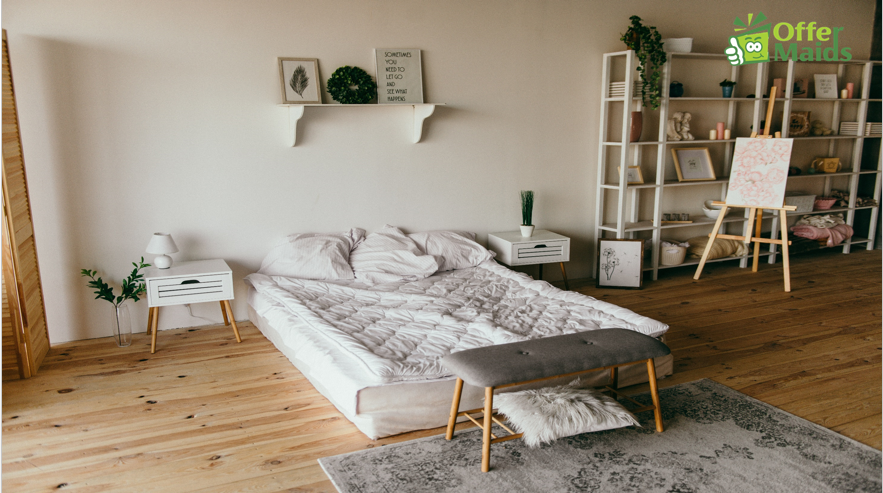 Having a well-organized and clutter-free bedroom is highly vital for the health and well-being of a person. Since we spend almost half of our life sleeping, the cleanliness of bedrooms can directly influence one's mental as well as physical health. Besides, you have a high chance of missing out on things in a cluttered space. A well-arranged space instantly puts one's mind at ease. A clean mattress keeps bed allergens and bugs at bay. Having said that, it is not always easy to keep the bedroom tidy. Due to the busy schedules of life, sometimes we ran out of time, keeping household chores aside.  
Here are a few tips to keep your bedroom looking beautiful and organized.
Keep it simple
Some people want their bedroom to be too cozy whereas some want it to be sophisticated. No matter what style you choose, make sure you do not overcrowd the bedroom with furniture. Keeping it simple makes it easy to move inside the bedroom. Too much furniture or decorations inside the bedroom makes it look uneven and crammed. Minimal accessories make your bedroom look bigger and more spacious. Having years of experience in housekeeping and house cleaning Dubai, we suggest adding some fresh flowers, candles, artwork, or even a family photograph as a statement piece to distract any overlooked spaces inside the bedroom. A statement piece instantly transforms your room look from bland to elegant.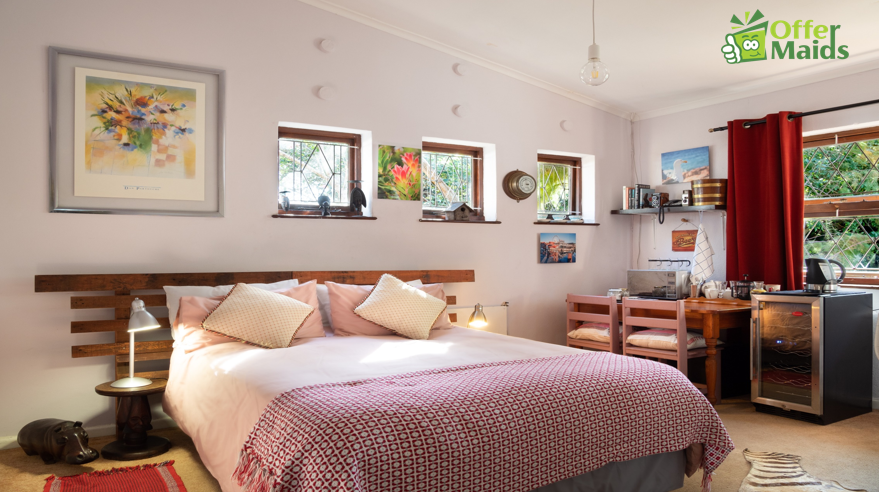 Utilize hidden space
Clothes, accessories, toys, gadgets – All of these can cause a lot of mess inside the bedroom if they are not organized properly. Here comes the need for utilizing hidden storage areas. Hidden spaces like under-bed and headboard storage can make it an excellent choice if you are looking to hide chunks of items by keeping them invisible. These spaces cut down the clutter in your bedroom.  In addition, these spaces keep the walls free from becoming storage units. You can also invest in furniture like a storage bench, built-in wardrobes, drawers, storage beds, etc to efficiently store your accessories if you have loads of items and there is not enough space to store them. 
Deep clean your bedroom
Deep cleaning is important to maintain the cleanliness of your bedroom. It improves the quality of indoor air, enhances your mood, and makes you sleep better. Deep cleaning eliminates hidden germs, allergens, pet dander, dust mites, and molds so the family can stay peaceful and healthy. A thorough cleaning works on the hidden corners as well to give you the desired results. It also creates a good impression.
Hire expert cleaners from Offer Maids House Cleaning Dubai
If you are looking for a reliable agency for house cleaning by hourly maids in Dubai, check out Offer Maids House Cleaning Dubai. At Offer Maids House Cleaning Dubai, we offer a range of tailored cleaning services to keep your premises safe and healthy.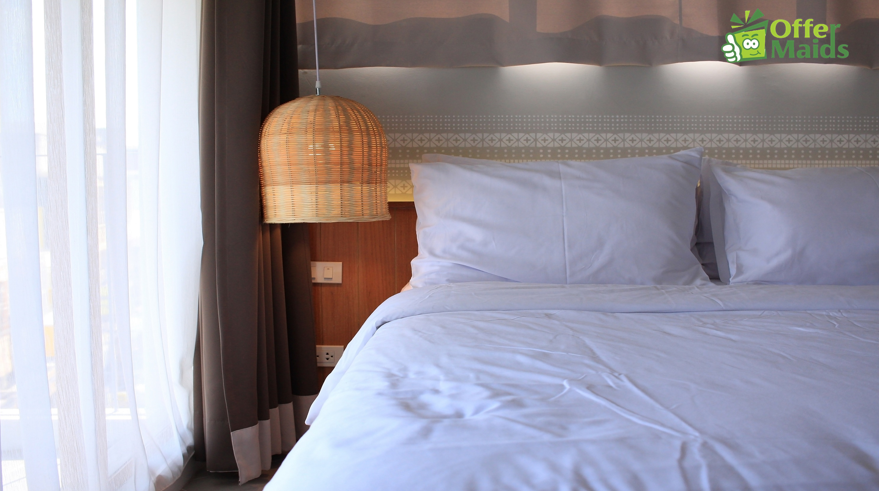 Keep the right balance
Did you know that keeping the right balance between pieces of furniture can instantly transform your bedroom? Balancing furniture is an important aspect of interior decoration. By keeping the right balance, you can make your home look organized and appealing. Grouping same-sized accessories in a certain area can make your bedroom tilted. Hence consider asymmetrically arranging them, says experts from Offer Maids House Cleaning Dubai.