Regular cleaning  as the name implies is the cleaning which we do on a regular basis nothing special about it, It's the kind of cleaning which both me and you do on a daily or weekly basis in our homes whereas deep cleaning is the type of cleaning you do for like once in every 6 months or a year.
Regular cleaning covers activities like moping the floor, cleaning up the bathroom, toilets, kitchen sinks, cupboards etc.
Deep cleaning as the name implies will cover areas that we don't usually cover because of issues like time constraints and the difficulty of moving around the things.
No matter how much we clean up our Holmes the accumulation of dust, debris and cobwebs in our house Is inevitable no matter how much care you give into while cleaning up your homes.
Areas like cramped spaces in our homes like the corners of our rooms, the edges of or roofs, slabs will get themselves covered in cobwebs from time to time and its difficulty and nearly impossible if you area working professional to clean them once every few days likewise areas behind household appliance like ovens,TV's, washing machines are also places where dust and debris to accumulate and in  the daily course of our hectic lifestyle we will have neither the time nor energy to clean them out in those cases we can avail the services of any one of the cleaning companies in Dubai.
As they will provide you with experienced people with the required cleaning gear to help you resolve your dirt problem.
Deep cleaning is the process by which we will clean out every nook and corner of our house as this is a time consuming process usually  most people will delegate or outsource this task to cleaning company, however, if you have the time to spare then we can provide you with some instruction on how to proceed with this task.
How to proceed with deep cleaning
Take care of the clutter
Deciding to proceed with a deep cleaning is a commendable thing however before you can proceed with your task you will have to deal with the clutter. The clutter refers to removing the items that are lying all around your homes therefore, that you can move about freely around the entire house.
Always have a plan
Like all activities cleaning  should be also done with a clear cut plan.
We should prepare a list of rooms to be cleaned beforehand
Gather all the required materials and gear for your cleaning activity beforehand
Prioritize the order in which you proceed with the cleaning activity on the basis of your priorities then only proceed.
If you are feeling you are not up to it you can avail the services of a maid service company or a cleaning service company based in Dubai.
Bathroom Cleaning
Before you proceed with the cleaning of the bathroom spray an all-purpose cleaner on your bathrooms' toilet, washbasin's and bathtubs so later you can scrub the dirt from them with little effort.
You will have to spray the cleaner and leave it on for about 20 min before you proceed with the cleaning.
Browse popular websites and blogs of popular cleaning services in Dubai to choose the best cleaning product that takes care of all your needs.
Dealing with light fixtures Mirrors
You can easily remove the dirt and debris from your homes light fixtures and mirrors with a damp rag or vinegar. The issue with light fixtures and mirrors is that they are easy to clean however, they are placed in hard to reach places.
How to clean mirrors
Before you start cleaning your mirror access the nature of debris attached to the mirror service.
If the spots are white then as a result of calcium deposits and can be required with application of vinegar with a cotton bud.
If the spots resemble milky white deposits then they are lime scales and can be removed only by the application of the lime juice.
Gather your mirror cleaning equipment like glass cleaners, a sheet of paper.
Spray the glass cleaner solution across the mirror.
After the solution has been sprayed use a small piece of paper to remove clean the mirror, paper is used as it wont leave any scratches or marks on the mirror
We will have to utilize the help of a ladder or a stool to reach out the light fixtures then also it's a difficult task as we have to balance our weight on the ladder or stool all the while cleaning the fixtures. If you find this difficult you can avail the services of a cleaning company in Dubai.
Start with the cabinets
You can remove dust and debris from the inside and the outside parts of your kitchen cabinet with just a damp cotton ball.
You can remove with tough sand grim stains by using a rag applied with vinegar as this can remove hard to remove stains like grease marks and other hard to remove stains with great effectiveness.
After you remove the dirt, debris and grease stains you can lay down a sheet of old new paper inside the cabinet so the dirt will get collected on these papers which in turn can be easily removed.
Deep cleaning service on fridge
When you are cleaning the refrigerator, first of all, you will have to remove its power and remove all the items inside the refrigerator. You will have to remove the food materials therefore, you can effectively remove the food debris collected on the insides of your fridge.
Disinfecting the sink
If you are a consumer of meat chances are the sink in your house will be themed with germs and you can use either a disinfectant or a bleaching agent to completely disinfect the sink.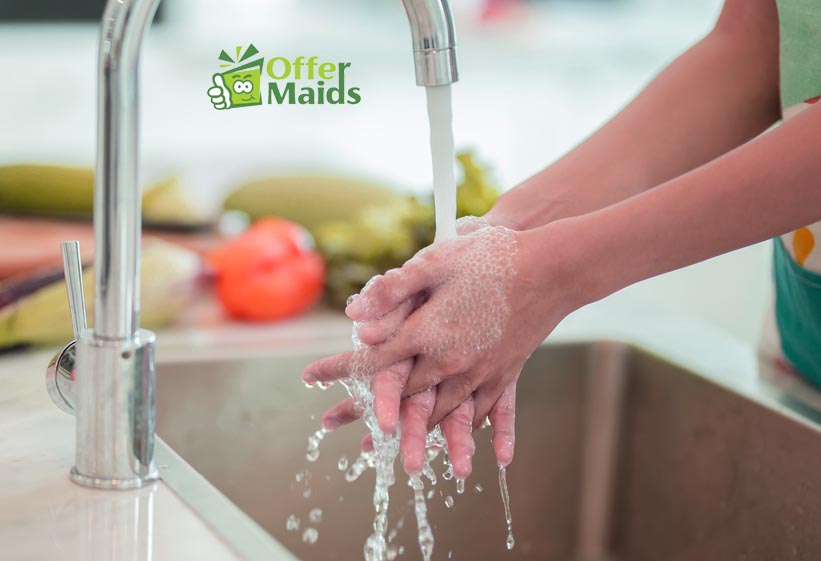 If the sink is not disinfected from time to time it can become a breeding ground for germs and bacteria thereby increasing the chances of you and your family from getting infected. If you are having any doubts regarding the mixture to be used refer to the sites of some cleaning service companies.
Take care of your decor
This may be the most time-consuming task of all as you will have to brush away dust from all the decorative items in your home depending on the number of decorative items you are having the longer its gonna take.
When it comes to removing dust and debris from your house decor it bet you use a vacuum cleaner as it can make your job a whole lot easier or you can seek the services of a professional cleaning company in Dubai to help you with this task.
Cleaning the sofas
It doesn't matter what you do your sofas will get covered with dust and debris there is no way around that matter ,therefore, what we can do is that we can do some things which can reduce the amount of dust getting settled in your couch.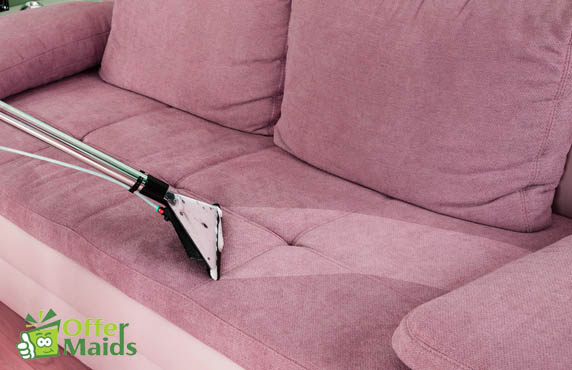 Cover your sofas with a furniture cloth so you can reduce the amount of dust getting collected in your sofas therefore, the next time you are trying to clean it it will be a tad more easier.
If you thoroughly want to remove all speck of dusts, allergens and bacteria from your surface its better you use a steam cleaner.
Steam cleaners are ideal for dealing with delicate upholstery
First of all you will have to vacuum the sofa with a regular vacuum cleaner to remove small dirt and debris which can be removed easily with the suction powers of the vacuum cleaner.
After you thoroughly vacuumed the sofas spray the sofa with a cleaning solution. The solution can slowly break away the dirt and stains after around 2-3 minutes use a cloth to blotch up the areas where we sprayed the solution.
Depending on the nature of the material of the sofa there are separate steam cleaners for both fabric and upholstery sofas.
To use the steamer you are required to pour in a solution of water inside the steamer for it to generate steam.
The application of the steam on the regions where we have already applied the solution will completely remove all persistent dirt and grime particles from the sofa.
Hire the services of a maid service company in Dubai like ours. Our team of highly motivated professional cleaning crew has the required experience and cleaning gear to help you resole your dirt issue at the earliest