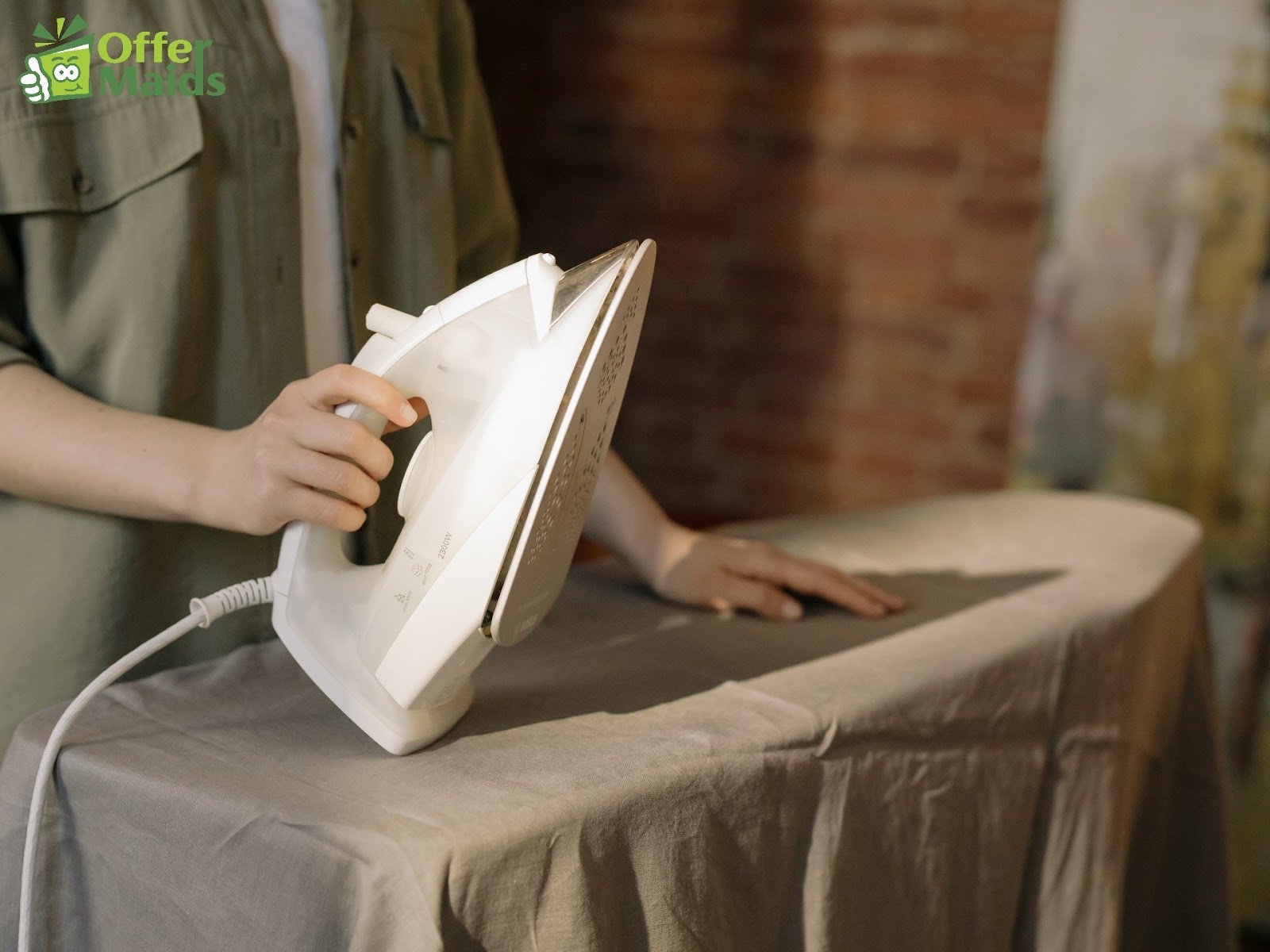 Ironing is not a bad thing to do in a house. It is, however, very lengthy and sometimes you may need to make more efforts to do it, get bored while taking out the ironing board and standing next to a huge mass of clothes that you need to work on. If we just define how you feel about the whole process all the time, then you might be thinking about if there's a chance to make the tiering ironing process easier. And the short answer is, yes there are a few things you could consider! We have come across some tips that could be helpful for newbies and to help you reduce the efforts of ironing in your regular life. Most of them include changing some habits we do and others include considering tips that could be very useful. Also, that you can improve these to fit your lifestyle better, let's see what they are about. OfferMaids provides the best laundry and ironing service in Dubai along with various other cleaning services.
Get A Quality Iron
One of the main reasons people don't perform ironing is the barely-functioning iron box. Get a quality iron box, It's the easiest way to get rid of folds in most kinds of fabric, and you can even consider getting a steam generator for yourself if you will be working on the huge pile of clothes every single week book the best laundry and ironing service in Dubai. However, steam is not the best choice when it comes to heavier fabrics including polyester blend or wool, so if you have many of those in your wardrobe you should get yourself the regular ironing box. Hire our laundry and ironing service in Dubai for getting your clothes done in a lesser amount of time.
Manage Your Closet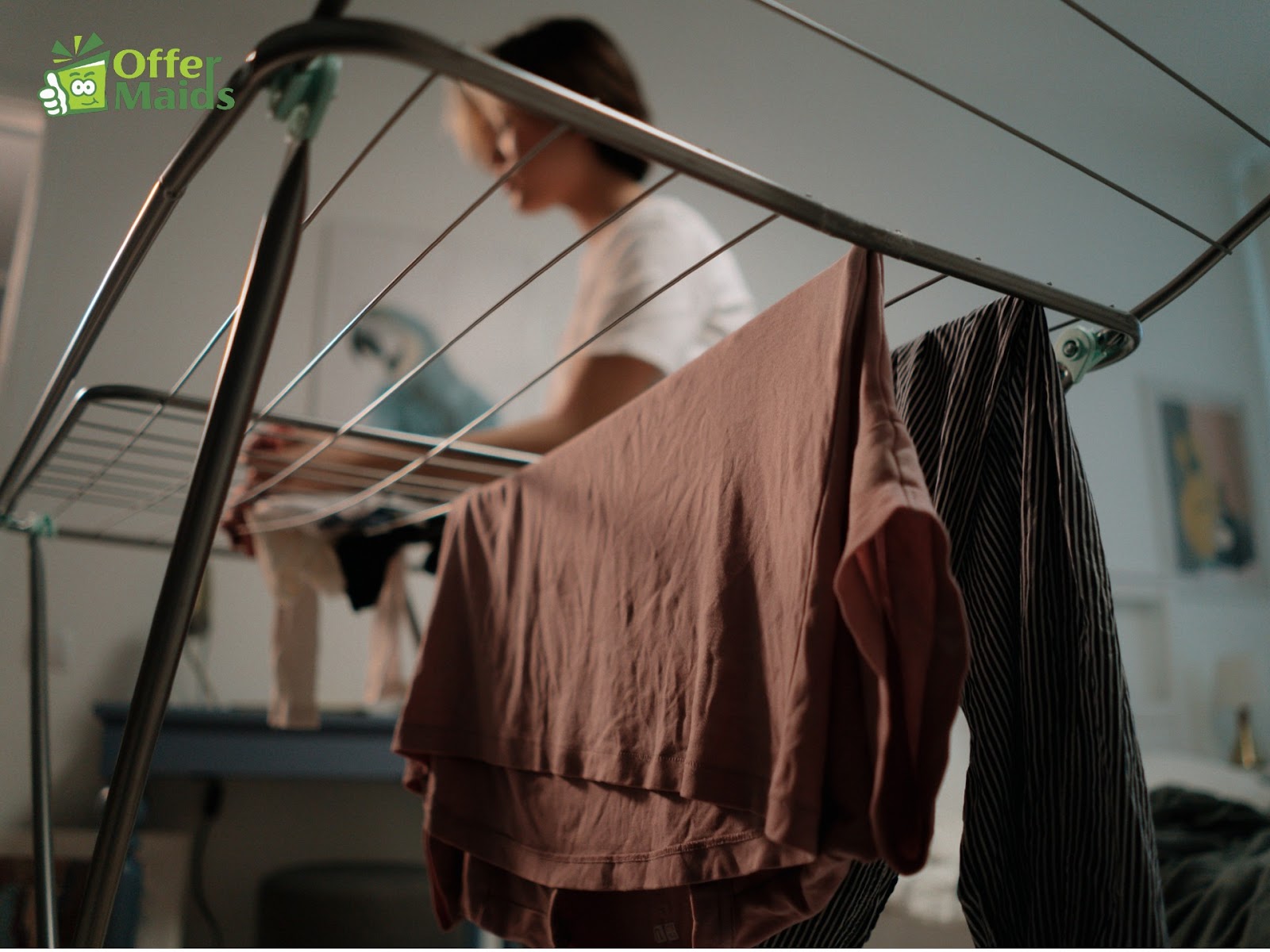 Giving clothes room to breathe is very essential if you want to avoid wrinkles on your clothes, and that should be considered during the washing and your closet or wardrobe. Overdoing the washing machine is something we should immediately stop doing, and that's the first proximate thing that makes the clothes crease, especially if you set the drying system at its best speed. Moreover, Once the washing process is over, hang your clothes as soon as possible for drying. Finally, keep your closet organized and tidy. However, If you don't like to do this whole process by yourself, book our laundry and ironing service in Dubai to properly organize your closet with our experts.
Make A DIY Wrinkle-Releaser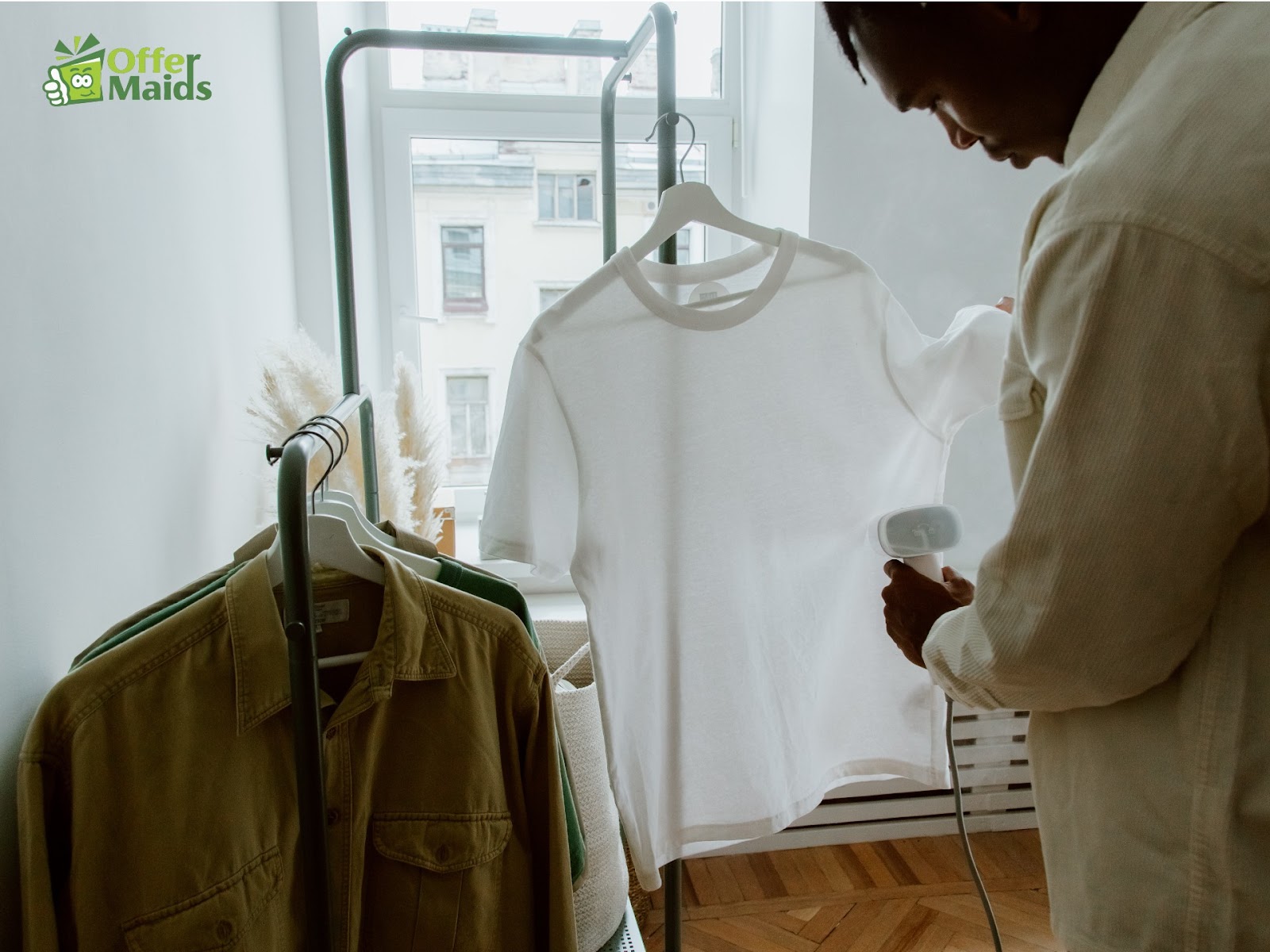 Create your wrinkle-releasing fluid from a few things that everyone has at their home. Take a cup of water and half cup fabric softener to a spray bottle, and mix well. Spray that onto your clothes after you're finished washing them to help the fabric de-compress then hang them as you usually do. 
Get the best laundry and ironing service in Dubai at an affordable price from Offermaids Dubai.
Properly Dry Your Clothes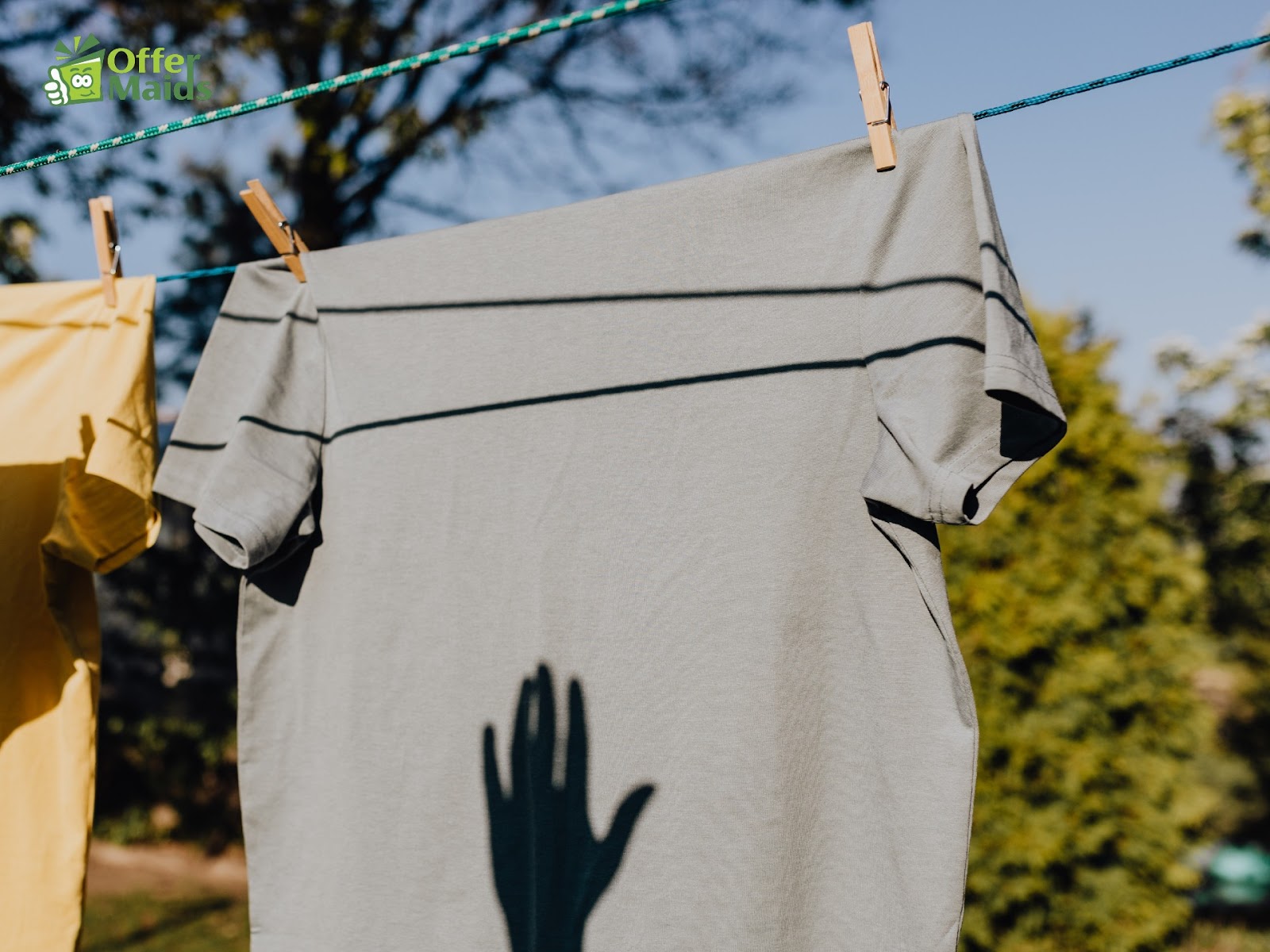 You would probably get the best result when you dry your clothes in the dryer only half the way and then let them dry in the air by hanging them for the rest of the time. Moreover, this way your clothes be durable because of the shorter drying period, but it will also keep the creases away. Get our laundry and ironing service in Dubai if you want our experts to do the drying for you and limit your use of the dryer much more if you want to, you can even go from fully to 50% of the way through. However, this may take longer than the regular drying but this way you will be gentle with your clothes and save on energy bills, that's a win-win!
Check out our blog for Home PCR test service in Dubai.
Build Up A Wrinkle-Free Closet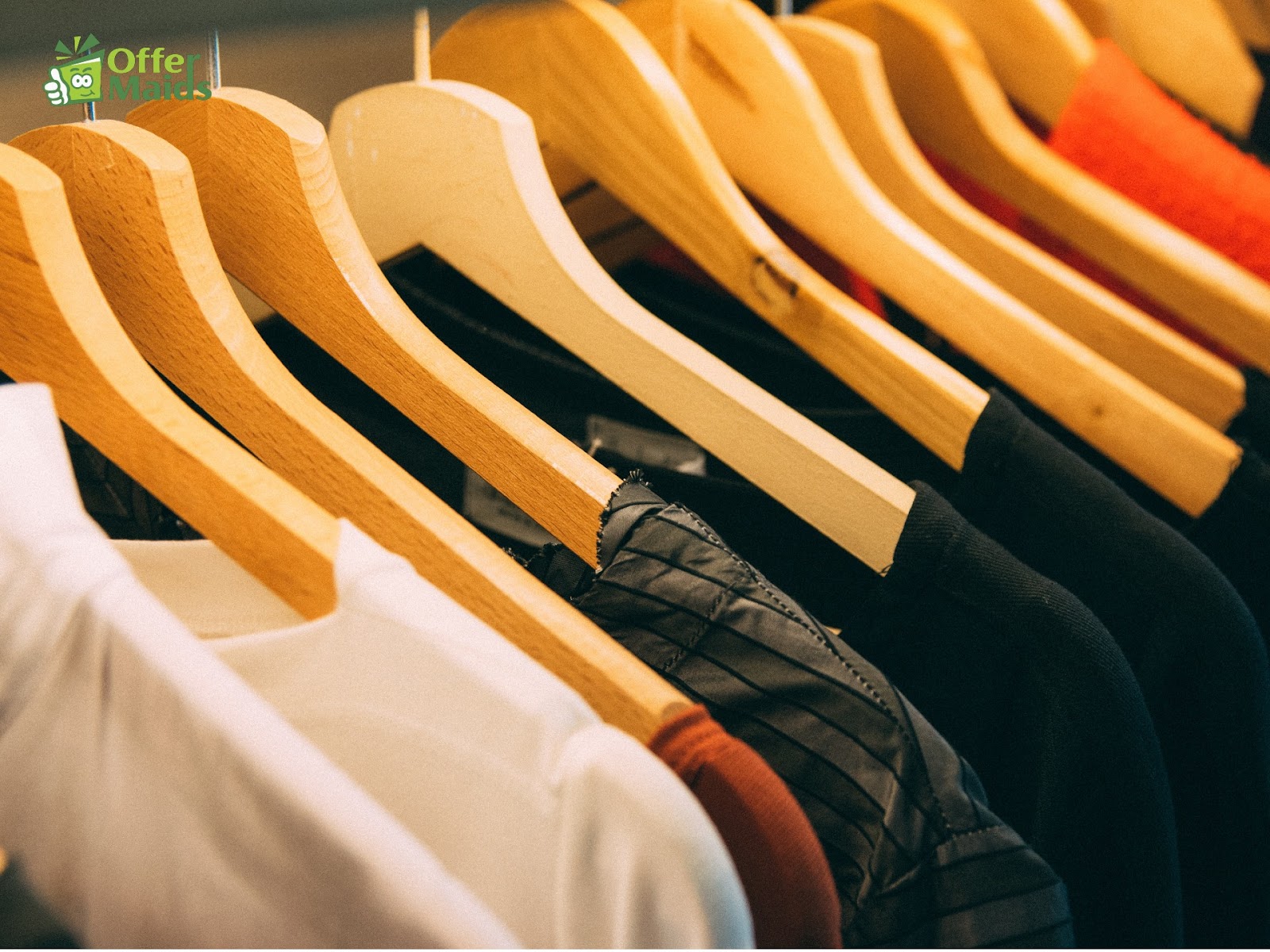 You don't have to stop ironing all at, especially when you have a lot of clothes that need to be ironed regularly the time you wash them. Despite that, start building a nice iron-free wardrobe step by step, knowing which fabrics are good for your new lifestyle and which are must-iron ones. However, clothes that are made up of cotton are bad for the wrinkle-free life, cotton deals with a little better, and artificial fabrics such as denim, knits, and jersey can handle themselves. Ensure you buy ones that will match your style better. The iron is something we've all looking for but we also have that amazing piece of clothing we would never part with, and which sadly does need to be ironed out. If that's your case, then why not let laundry and ironing service in Dubai take care of that chores?
Contact Offermaids Dubai for the professional laundry and ironing service in Dubai.