Disinfection Services Dubai Explains How Cleaning And Disinfection Differ
          We all want our home sparkling clean and free from germs. A clean environment reduces the chance of getting diseases, develops a positive mood, and increases creativity. A clean and germ-free surrounding aims at providing a healthy living and thus fewer diseases. Many people clean their houses to remove all the dirt and dust particles. But what about germs? Does cleaning ensure protection against germs and microbes which are disease-causing? Know more about cleaning and disinfection from the best disinfection services Dubai.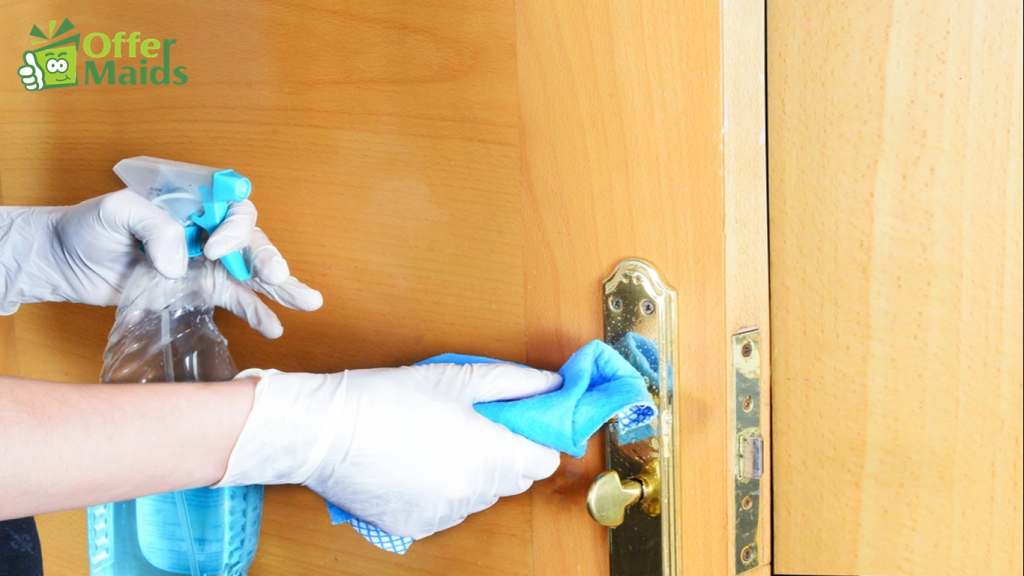 The cleaning process
Cleaning is essential to remove all kinds of impurities such as dirt and dust particles from different surfaces. According to disinfection services Dubai, cleaning helps to remove stubborn stains, specks of dirt, unpleasant odors, cobwebs, and dust mites from your home.
What are the benefits of cleaning?
Remove dust mites and cobwebs.
Clears off the dirt.
Stubborn stains removal.
Eliminate foul smells.
How disinfection differ from cleaning?
Cleaning helps to keep your home free from impurities, but disinfection helps to kill germs from different surfaces. Disinfection uses chemicals to eradicate pathogenic microorganisms including bacteria and viruses from every corner of your home. Besides, it includes high touch areas. As a result, it can prevent the spread of viruses including coronavirus. Thus makes your home free from all kinds of bacteria and viruses.
What are the benefits of disinfection?
Prevent the spread of germs.
Kills pathogenic microorganisms.
Reduces the chances of diseases and transmission of diseases.
Protects from coronavirus.
Keep allergies away from the house.
Easily make DIY cleaners and disinfectants at home
You can easily make a disinfectant cleaner at home. These DIY products can help you with cleaning as well as disinfection.
Alcohol-based disinfectant
Grab on a bottle of rubbing alcohol and a spray bottle. Now fill in the quarter part of the bottle with rubbing alcohol and add some water to it. On this solution add 2 teaspoons of vinegar. Pour it into a spray bottle and your disinfection spray is ready. You can add your favorite essential oils for making it smell good. Spray the solution on high touch surfaces and wipe them off using disposable wipes to make those areas germ free and super clean.
Lemon all-purpose cleaner
The citric acid in lemon helps to fight against dirt. Cut a lemon into small pieces and grind it to a paste. Add two spoonfuls of white vinegar and a cup of water into the paste. Filter the solution and your all-purpose cleaner is ready. You can use a cleaning sponge to wipe it on surfaces and fill the solution in a spray bottle and spray it on surfaces.
Borax Scrub
Squeeze out the juice of a lemon into a cup of borax powder and your borax scrub is ready. You can use this scrub on stubborn stains to clean them.
Tip: Never use acidic cleaners on natural stones as they can affect the shine and gloss of the stones and may permanently damage them.
Natural stone cleaner
You can create a mild cleaner for cleaning surfaces made with natural stones like granite and marbles. Add a few drops of gentle dishwashing liquid into water and make it into a lather. You can use this solution to wipe natural stone surfaces.
Disinfection services Dubai can serve you better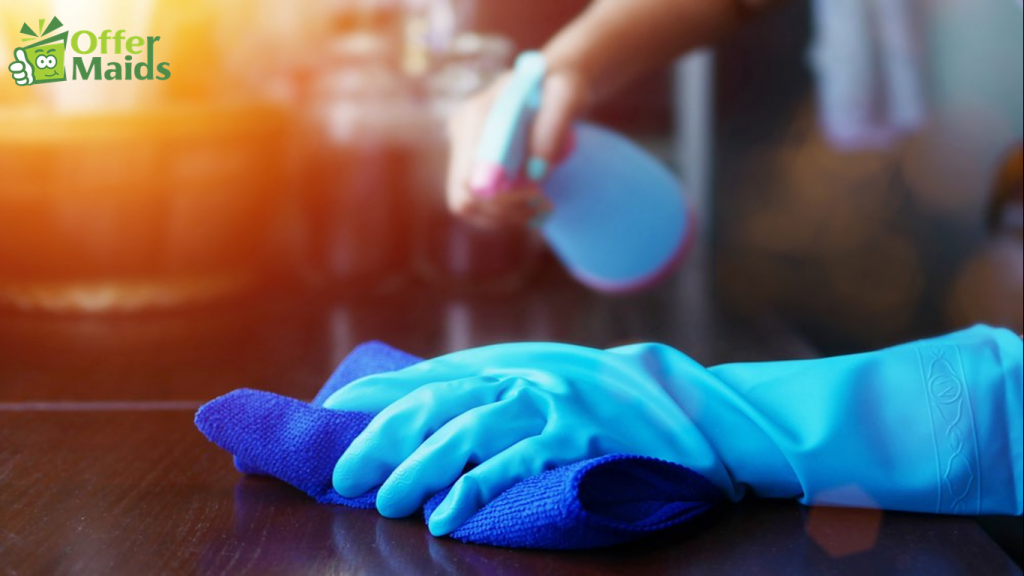 Professional disinfection services Dubai offers high-quality disinfection services to keep you safe from harmful pathogenic bacteria and viruses. They provide disinfection experts who are very well-trained in the disinfection process. Want to know more benefits of professional disinfection services? Here are a few of them.
The process consumes less time.
They charge you only a reasonable amount.
Professional cleaners are trained.
They are provided with advanced disinfection tools.
Eliminates multiple kinds of pathogens including coronavirus.
They pay attention to every unnoticed corner of your house.
Experts can assure you guaranteed protection from germs.
Deep disinfection services to keep you safe from diseases.
If you would like to know more about how disinfection is important in providing a healthy lifestyle, click on the following to our previous blog Why Is Disinfection Important In Providing A Healthy Environment?
Important factors to consider when choosing a disinfection services Dubai
Use of toxic-free ingredients
If you have kids or elders at home, it is advisable to check with the service provider to know if the process is toxic-free. Thus, you'll get to know if the process is safe for all family members and pets.
Process duration
Check whether they follow a rinse-free formula or similar process. The no-rinse formula is less complex and as a result, it is less time-consuming.
Background check
It is better to check for the reviews and ratings by their customers so that you'll get to know them better.
Affordable rates
You can find affordable disinfection services from top disinfection service providers in Dubai such as Offer Maids. You can avail of excellent disinfection services for pocket-friendly rates.
Type of services
Top disinfection services Dubai provides a range of disinfection services for residential and commercial purposes. Besides, you can select the most suitable service that can fit your requirements.
Offer Maids- For the best disinfection services Dubai
Offer Maids provides deep disinfection services Dubai. We have expert professionals who are trained for disinfection and sanitation services. Our experts work with hospital-grade disinfectants that are completely safe on kids and elders. We follow a no-rinse formula and hence, it consumes less time for the process. Our disinfection services are very effective, as a result, it kills various types of microbes including bacteria, viruses, and fungus. We are on a mission to stop the spread of coronavirus and other kinds of harmful bacteria. Our services make sure that 99.9% of microorganisms will get killed after the process. We strive at providing a healthy and germ-free environment for all of our valuable customers. Therefore, we give continuous training for our staff to follow all the precautions and safety measures against the spread of Covid-19.
Other than disinfection services Dubai, Offer maids give the best affordable maids on an hourly basis. They are specialized in all types of cleaning chores including window cleaning, kitchen cleaning, laundry, and ironing. Our cleaning experts are always at your service and with no doubt, you can leave your cleaning chores on Offer Maids.