Pets Can Be Your Best Stress Buster – Says Top Pet Care Service Dubai
        The best part of the day is coming home to a wagging tail. If you're a pet owner, then you'll probably know what this means. Whatever the reason be, all of us experience some level of stress, anxiety or depression in our day to day life.  Are you looking for an ultimate stress buster? Then owning a pet can actually help you, says experts from top pet care service Dubai.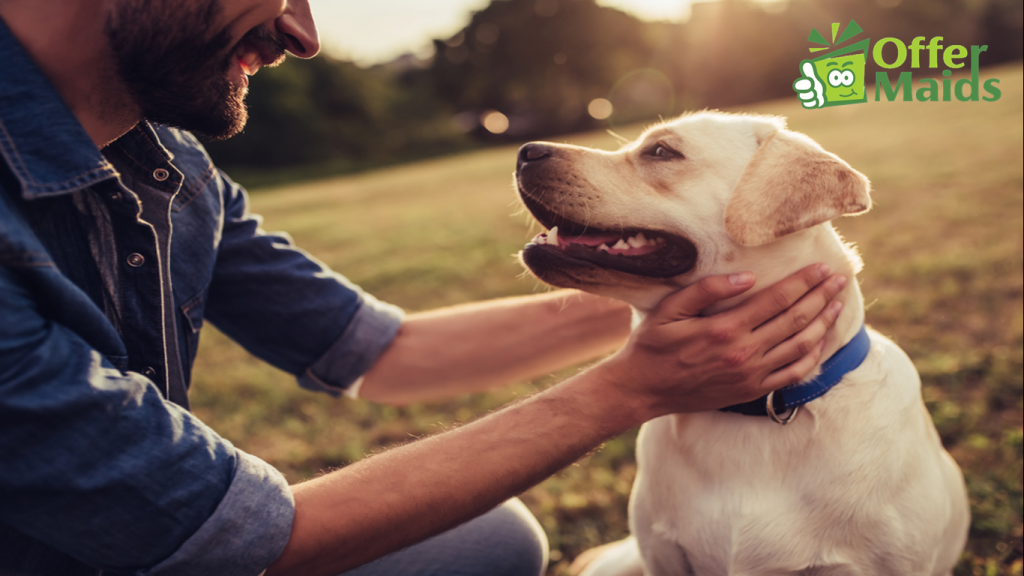 Sir Anthony Sheldon, at a conference about the need to improve young people's sense of well being, said 'Every school should have a dog or another pet to reduce stress in the classroom.' According to the Anxiety and Depression Association of America, a survey by HABRI says that 74% of pet owners reported that mental health improvements from owning a pet, and also 75% of pet owners reported that a friend's or family member's mental health has improved from pet ownership.
           Benefits of owning a pet
          Top pet care service Dubai recommends owning a pet because it can put forth tons of health benefits. They can raise your chance of socializing. Your pet can get you more exercise. Playing with your pets, cuddling them can be a big stress buster as pets can be your best companion ever. Here are few mental and physical health benefits of owning a pet.
Exercise and playing with pets decreases blood pressure, cholesterol and triglyceride levels and cardio-vascular health benefits.

Decreases depression and loneliness.

Owning a pet increases your chance of socialization.

They help children with special needs in creating a positive mood, interacting and with their learning. 

Pets provide sensory stress relief, reduce anxiety and add routine to your day.

Best companions for elders.

They can help develop a positive self image and calm down aggressive children.
Canines and Cancer Detection – What's the connection?
          Studies have suggested that dogs may be able to detect several types of cancers like – lung cancer, breast cancer, melanoma, prostate cancer and colorectal cancer. In 2016, actress Shannen Doherty in her interview with Entertainment Tonight mentioned that her pet dog identified her breast cancer before doctors could diagnose it. 
Pets can actually make you feel better
          Whether it can be the wagging tail of your adorable shaggy pup, or a meow from your great tabby cat, whatever your pets be, they can make you feel good. They can boost our positive emotions which in turn result in better mental health and that is why best pet care service Dubai endorses bringing in a pet to home. There is a saying "Happiness starts with a wet nose and ends with a tail" and that is exactly what they do, they make you happy, relaxed, kind, joyful, compassionate and lovable.
           Your pets have got the superpower to heal you. Dr Marty Becker, veterinary contributor to Good Morning America,  co-author of the bestseller Chicken Soup for the Pet Lover's Soul, in his book  'The Healing Power of Pets ' affirms some exhilarating emotional stories and miracles in the medical field about the healing power of pets. 
          If you want to know how owning a dog improves your health, please visit our previous blog on this link How owning a dog can improve your mental and physical health according to pet care services in Dubai
Read this before you choose your pet
          Top pet care services Dubai suggests to consider a lot of factors before you get a pet to home. Make sure that you are choosing the right one for you and your family. Your pet's life-span, food, routines and exercise, size, vet needs etc should be taken into consideration before finding your ideal pet.
Are you ready to take this commitment? 
          First and foremost thing is asking yourself whether you have enough time to spend with your new family member. Owning a pet requires attention, responsibility,  commitment, time, care and some money. Not everyone can be a pet person. 
Zoonotic diseases – What are they?
          Zoonotic diseases which spread between animals and people caused by harmful bacteria, virus, or fungi, are another major concern. Anyone can get sick from these zoonotic diseases, but pregnant women, children under 5, adults above 65 and people with weakened immunity and allergies need to be more cautious.
When pets make our world better, we need to make theirs too!
          Congrats, You are now a pet parent. Being a good pet parent requires some considerable conscious effort. You'll have to prepare your home for your new family member. For example, if you are getting a puppy, make sure that any item that you don't want to get it chewed will be out of your dogie's reach. Devise a special place for your pet. It can be a dog crate, a corner of your house with his favorite toys, which can be blocked using a pet gate.
          If you've other pets, prepare them ready to share their space with the new member. As your pet is a newcomer, make sure that he gets an ID card with necessary information,  if  somehow he gets lost, it will be easier for your neighbors to help him find his home. Make sure that you train your pet. Pets like dogs are routine oriented and it will make a routine to your life as well. So prepare a timetable so that it will be easy to schedule walking sessions, exercise, Vet check-ups, vaccinations and so on. 
Pet Sitting – Is it necessary?
          Sudden travels plans and worried about leaving your pets alone at home? Here comes best pet care service Dubai. They can pamper your priceless adorable pets at your home when you're out. Whether you're on vacation, have a party to attend or have some personal emergencies, whatever it is, pet sitters can help you. Meeting your pet sitter in person helps you to identify whether you're comfortable leaving your pets with them.  
Why do you need a pet sitting service?
1. When you're out
If it's your vacation, or you have a business trip or some emergencies, you can rely on professional pet sitting service to take care of your pets.
2. Grooming
 Pets like dogs need regular trims for their fur and their nails. A good groomer can help you with it.
3. Exercise
 Pets like dogs need regular exercise and walking to help balance their weight. A pet sitter can help you with it.
4. Training
 Training is a must for the well-being and socialization of pets. Professional pet sitters are trained to help you with this.
5. Vet Check-ups
 They take your pets for regular Vet check-ups and help you with your pet's medical care needs.
Top 5 tips to find the best pet care service Dubai
Make sure that your pet sitters offer you the best quality service. They should be honest and passionate about what they do.
The pet sitter who you hire should be always ready for emergencies, willing to work with your requirements and capable of providing the best service in caring for your pets.
Choose a pet care company in Dubai. When you interview a pet sitter, watch how the pet sitter interacts with your pets. 
Special needs require extra care
If you have a special needs pet, instead of using a regular pet sitting, Choose a service you can offer you extra care for your special ones. 
Availing a professional service
Hiring a pet sitter from a professional pet sitting service can offer you horde advantages. They can come up with  professionally trained, background checked, and insured pet sitters with a passion for taking care of your pets.
Offer Maids – Best pet care company in Dubai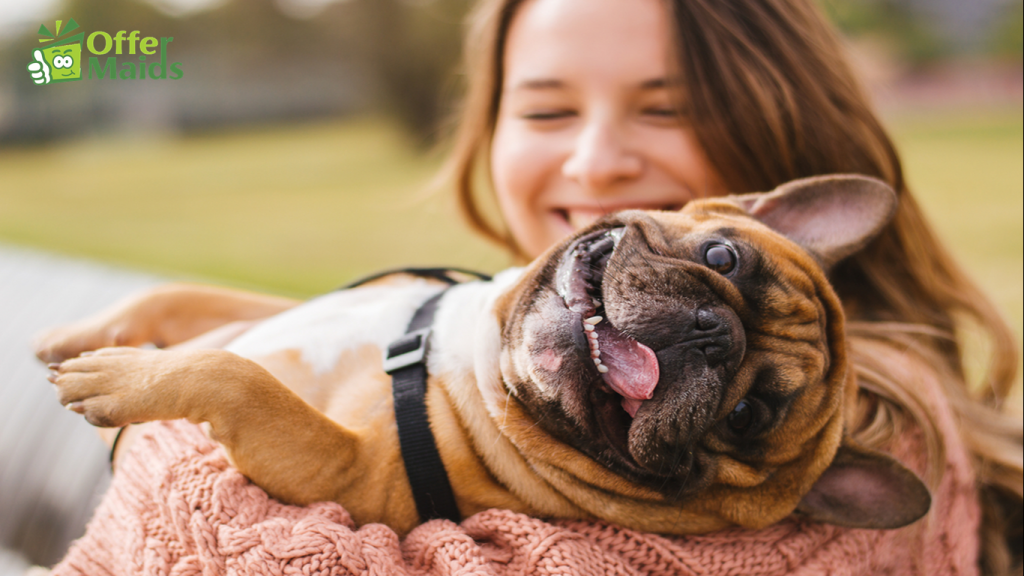 Wondering where to leave your pets when you are about to go on vacation? Looking for the best pet care company Dubai? Well, we've the answer. In Offer Maids, we can help you with our pet care services for every single one of your pet sitting needs in Dubai. We provide top pet care service Dubai. We can give your pets what they crave for – feeding, cuddling, walking, grooming, exercise, training, medical needs, with sheer attention and great care. Our maids are professional and trained pet sitters in handling every needs of your pets. Whether it's your doggy, Kitten or your birdie, we have our devoted team to take care of all their needs. Thus ensuring that your pets are happy with us.