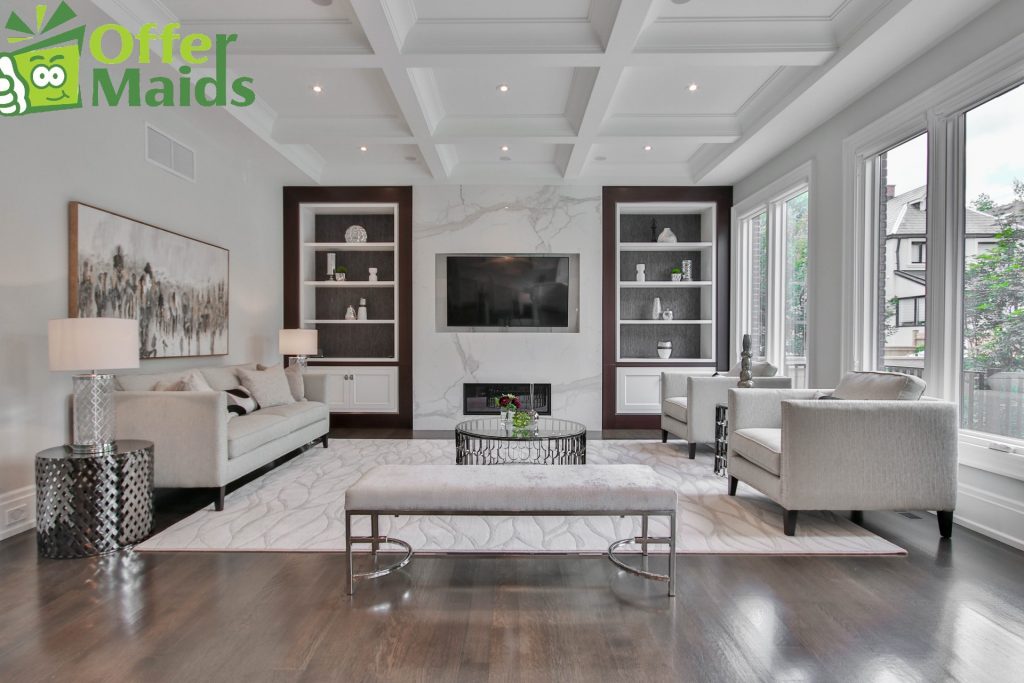 Labeeba your cleaning partner, is here to give you some tips for busy people who are really struggling to clean their home.
Keeping up with the cleaning at home can be a challenge if you have a busy schedule and also have to take care of children. Younger kids in particular are often quite active, which makes it difficult to stay focused on your chores.
Rephrase Cleanliness is not as difficult to maintain at home as one might think. With a bit of planning and following the straightforward guidelines listed below, you can keep your space clean and tidy.
Clean room by room
Follow the example of commercial cleaning companies and break down your job into smaller, more manageable tasks. This will result in a greater sense of accomplishment; saying, "I've cleaned the bedroom," sounds better than simply stating, "I swept the floor."
Cleaning should be prioritized according to how often or frequently the room is used. For example, cleaning the living room before tackling the home office would make more sense than trying to clean both at once.
Divide monthly , weekly and daily task
Cleansing can sometimes feel like a daunting task, as if you are trying to accomplish everything in one go. However, this is inefficient and nearly impossible to do effectively. Instead of attempting it all at once, break up the cleaning process into smaller segments so that each item receives adequate attention.
In order to keep your home clean, you need to learn how to categorize your cleaning tasks. Some things must be done every day, such as making the bed and doing dishes. Other tasks can be done weekly, like mopping the floor and scrubbing the toilet. Finally, deep-cleaning jobs should only be scheduled once or twice a year, depending on how dirty everything is.
When assigning weekly tasks, set aside a specific day for them to be completed. Try and complete these tasks on that same day as well. Additionally, avoid assigning multiple weekly tasks in one go – break them up over the course of the week so they are more manageable
Put things back from where you get asap
There are many reasons why your home looks messy. One of the biggest factors is clutter, which can be caused by things you actually need and use being stored in an unorganized manner. As a result, make it a habit to put away items as soon as you no longer need them. Putting something back into its rightful place can help reduce the amount of tidying up that needs to be done later on.
Getting everyone in the family involved will result in better outcomes. You can make this process easier by placing "put away" containers around the house. Once the day's tasks are completed, you and your loved ones can work together to return these items back where they belong.
Keep your cleaning tools within reach
Cleaning is a time consuming process. If you don't have easy access to your cleaning tools, it will take longer to clean the area. To make sure that everything is done efficiently, store all of your cleaning supplies in close proximity and where they are supposed to be used. Dishes should be washed with dishwashing soap on the kitchen sink, while toilet brushes and cleaners should be stored inside the bathroom.
Just as you should store cleaning supplies where they are most needed, it is also important to remember this when storing appliances. For example, if there are more carpets on the second floor of your home, then keep the vacuum cleaner there. By keeping things more accessible and saving time and energy in this way, you can save both money and resources.
If you follow these steps labeeba ensures you , you can manage your cleaning task in your busy lifestyle .