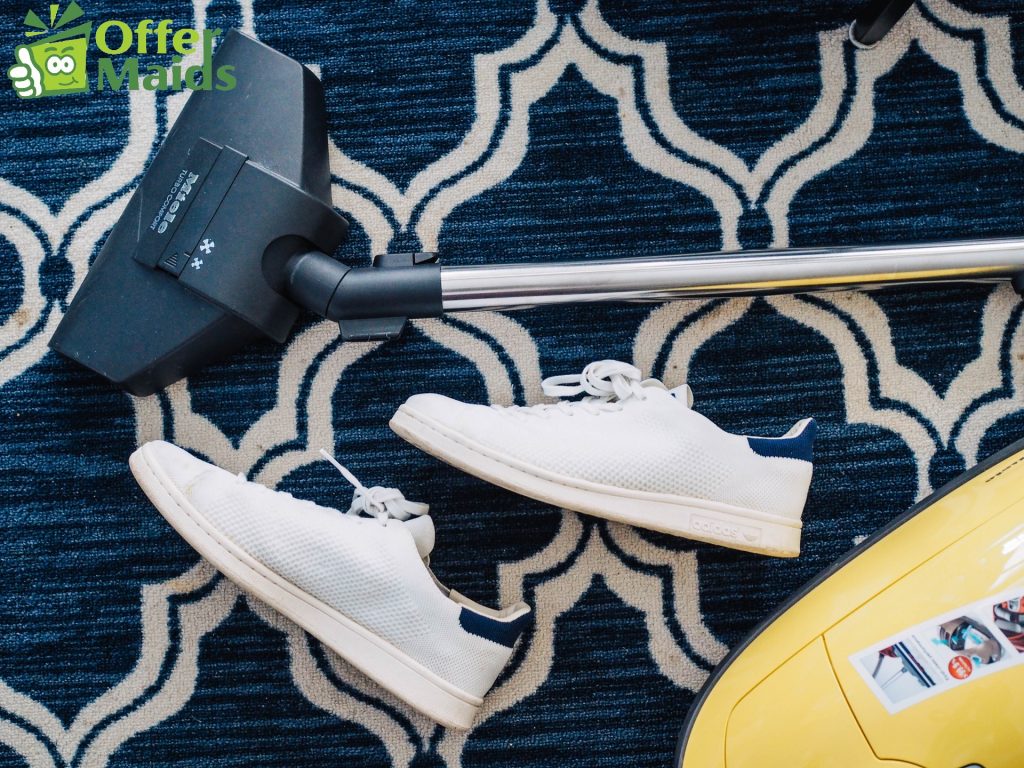 In our busy life we need some time to relax. We only got the weekend for our day out and to spend time with our kids and family . But the house chores are always a headache to all of us . By hiring professional cleaners we can sit back and relax on weekends. A professional cleaning company has expert cleaners and they will do their work professionally and perfectly so you don't need to worry about the dust in carpets, curtains and no more tension about allergens and harmful germs . After the cleaning, the house maid service gives you instructions about how to maintain the cleaned carpets and furniture . Here we are going to discuss how to maintain carpets after they are professionally cleaned.
House owners should follow the instructions of professional cleaners because carpet is an area where dust and other particles accumulate so fastly and become so dirty quickly . never matter how often they were cleaned . First of all clean it regularly to prevent it before it becomes an airborne pollutant with dirt and grime. So follow a regular method for cleaning carpets and they are
Carpet cleaning is a task for everybody who cares about their health. A cleaned carpet is the main impression of that house .If they are dusty and dirty the whole house face will change . So cleaning it on a regular basis is essential. You can prevent the dust build up by regular vacuuming . Thereby you can keep it clean for a long time . If we skip the regular cleaning there is a chance that allergens can penetrate into the carpets and cause the build up of harmful bacterias and germs. It will be a different scenario if you have pets at home. They might have made scratches in the coach and may urinate in the cushion which leads to a difficult task for cleaning in that circumstance . it's better to hire a professional carpet cleaners rather than do it by yourself .
Cleaning the carpet should be your high priority when it comes to cleaning. Should be done at least once a week is a good idea . This will prevent your carpet from becoming a hub of germs .
Do not walk on wet carpets
When you hire a professional cleaning service for carpet cleaning they will clean it perfectly using their tools and products . Many of them provide services including steam cleaning and with powerful extractors and chemical cleaning products . Because of that it may take some time to dry completely . 
If your carpet becomes dirt immediately it will be like a waste of time and money. So be very careful after cleaning the carpets to make sure it is completely dried before walking on it .
Don't forget to remove your shoes
Walking across your carpet by wearing shoes will just add extra dust and filth. Even the cleanest shoes can bring more dust and dirt from outside to your carpet. Heels are also unsuitable to carpets. Sharp heels may cause large impressions on the region and may cause damage to that particular area.
Barefoot or clean pair of socks can helps your carpet germ and dust free.Implement a no-shoe policy on carpet and you can feel the difference by yourself.
Remove spills and stains immediately
One of the basic strategies to keep your carpet clean is to remove spills or stains immediately. If something is spilled, remove it immediately before they embed on your carpet . it may be wine, oil residue or food anything , it can spoil your carpet
By using indoor and outdoor mats we can reduce the amount of dirt and dust accumulated on carpet. It will be really helpful
By a house maid agency you can clean your carpet perfectly and they will give you instructions on how to maintain it properly .
Also you can check it here why you should hire a professional cleaning service for help