Cleaning Tips You May Follow During COVID-19 – By Hourly Maids Services Dubai
Follow the top cleaning and disinfection tips by Hourly Maids Services Dubai to keep your house germ-free.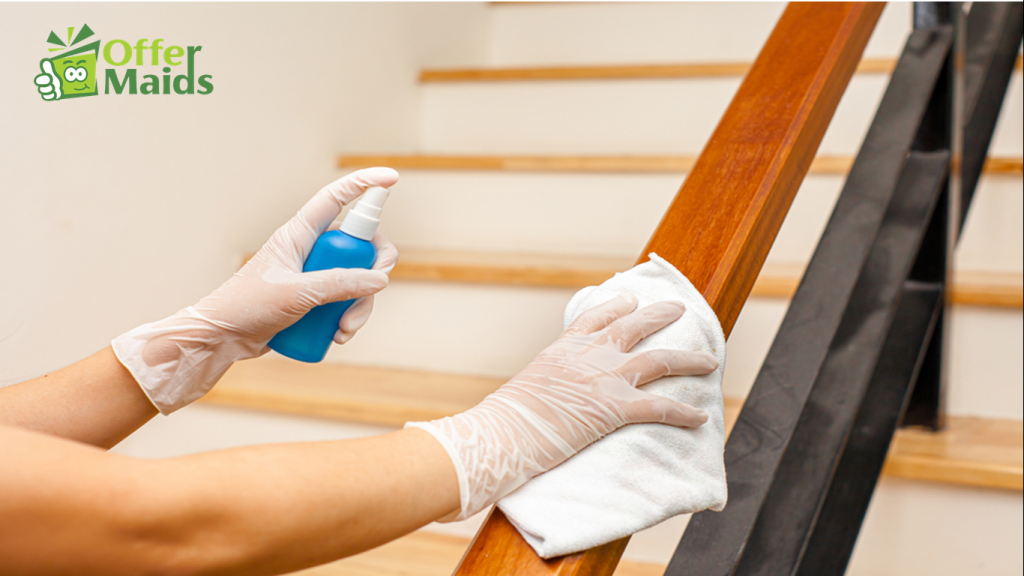 As health riskiness looms due to the outbreak of Coronavirus, it is of utmost importance to take good care of ourselves as well as keeping our home glossy spot-less and free of bacteria and viruses. Cleaning and disinfecting your home regularly cuts down the risk of getting infected by the Coronavirus.
Here are some of the top cleaning and disinfection tips from hourly maids services Dubai you may follow during the novel outbreak of Coronavirus.
Wear A Face Mask
Wearing a mask while cleaning your home prevents your body from dust and allergies. Not only face masks, but you can also wear hand gloves to prevent direct contact with cleaning agents and dirty surfaces.
Clean Daily
During the pandemic season, adopting a daily cleaning routine is essential in keeping the surfaces germ free. Thus give no space for germ growth in your house.
Daily cleaning ensures a hygienic environment. It also reduces clutter in your home and keeps things organized. You don't have to buy expensive cleaning products for this purpose. You can use an all-purpose cleaner or a regular cleaner for this purpose.
Pay More Attention To High Touch Areas
There are few areas in your home that are more prone to frequent touches, knowingly or unknowingly. They can be your switches, doorknobs, handles, tabletops, faucets, chairs, etc. We need to put more attention to these high touched surfaces to make them germ-free. These areas have to be cleaned regularly to eliminate germs from surfaces.
Disinfect After Every Cleaning
Disinfection is the process of killing germs from different surfaces. Disinfection is highly effective as a bactericide. It works to eliminate all kinds of germs including Coronavirus. You can use your regular household cleaner as a disinfectant. Make sure that your disinfectant contains bleach or hydrogen peroxide in it.
Alcohol-based disinfectants are good for the removal of Coronavirus. You can use any cleaning solution with at least 70% of alcohol in it. Make sure you keep them on cooler surfaces as alcohol is inflammable when exposed to heat.
If you want to know how disinfection differs from cleaning, please refer to our previous blog by clicking here Disinfection Services Dubai Explains How Cleaning And Disinfection Differ.
Wash Hands Frequently Using Soap And Water
It is important to wash our hands frequently with soap and water, or use a sanitizer. Make it a habit before and after your cleaning sessions. Clean hands are the most powerful weapon against the spread of Coronavirus.
According to the CDC, it is highly recommended to wash hands frequently. Here are some of the situations where hand-washing is essential.
Before and after eating
Wash your hands after interacting with someone who is sick
Before and after using restrooms
Wash your hands before and after taking care of babies
Before, during and after cooking
Before and after interacting with pets
After waste disposal
Allow Surfaces To Air Dry
After cleaning surfaces, it is a good practice to dry the surface naturally by giving enough drying time. On surfaces with moisture, bacteria breeds and this can be eliminated by allowing the surfaces to air dry.
Use Dishwasher
Using a dishwasher gives you a lot of benefits. It will keep your kitchen counter clutter-free. It saves water and also money. Apart from these benefits, using dishwashers to clean utensils is an effective way to clean and disinfect vessels. The high-temperature setting is effective in the disinfection process as a hot wash kills more germs without taking much effort.
Book A Maid Online Dubai For Cleaning Chores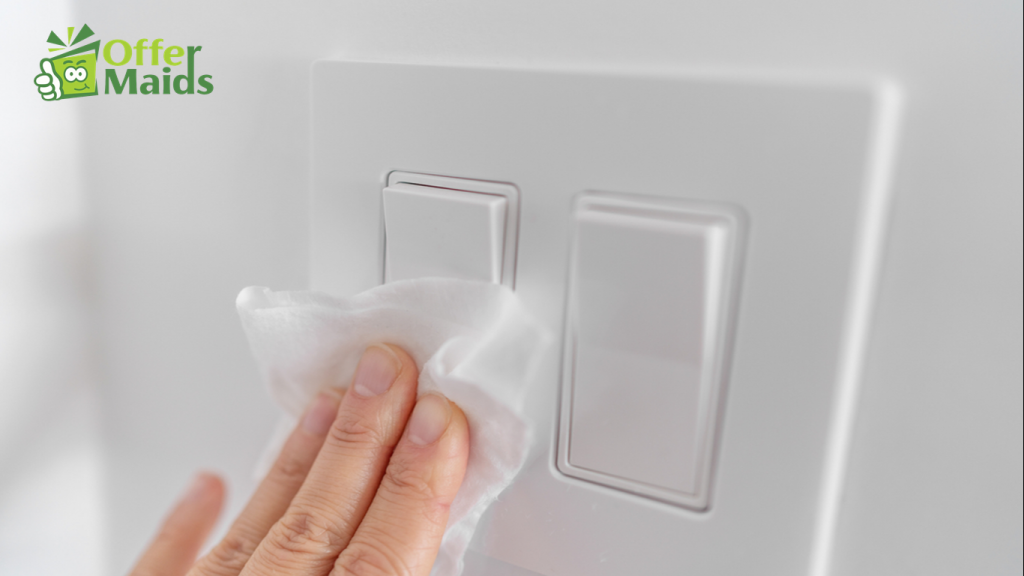 You can book a maid online Dubai for your cleaning chores. Experts can help you better deal with the cleaning chores of your home. Book a maid online Dubai to assist you with home and kitchen cleaning. Offer Maids is a leading maid services Dubai where we help you with expert maids to help you in various cleaning chores.
Hire A Disinfection Service
Disinfecting service helps to eliminate pathogens from surfaces. It is highly effective against the spread of Coronavirus. The disinfection process not only prevents the growth of viruses, but it also keeps the environment allergen-free. Know more about why disinfection is important for a healthy environment from our previous blog here.
A professional disinfection service aims at giving expert protection for your home and office space in the most effective way.
Hire Offer Maids Hourly Maids Services Dubai For The Best Disinfection Services
Book a deep disinfection service for your home from Offer Maids, the leading Hourly Maids Services Dubai. Our disinfection specialists are trained to use hospital-grade disinfectants to ensure a safe disinfection process for your family.
At Offer Maids Hourly Maids Services Dubai, we provide reliable cleaning maids for every kind of cleaning chores, pet care services, and also party helpers in Dubai. Hire the best party helpers in Dubai and a stress-free party. Our expert maids fulfill all kinds of cleaning and laundry needs. Our maids strictly follow safety measures to prevent the spread of COVID-19.
So hire a reliable hourly maid from Offer Maids, and ensure a safe home.