Tips And Tricks For Your Laundry Day By Home Cleaners In Dubai
It's time to do your laundry quick fast with the best time-saving tips and tricks from home cleaners in Dubai.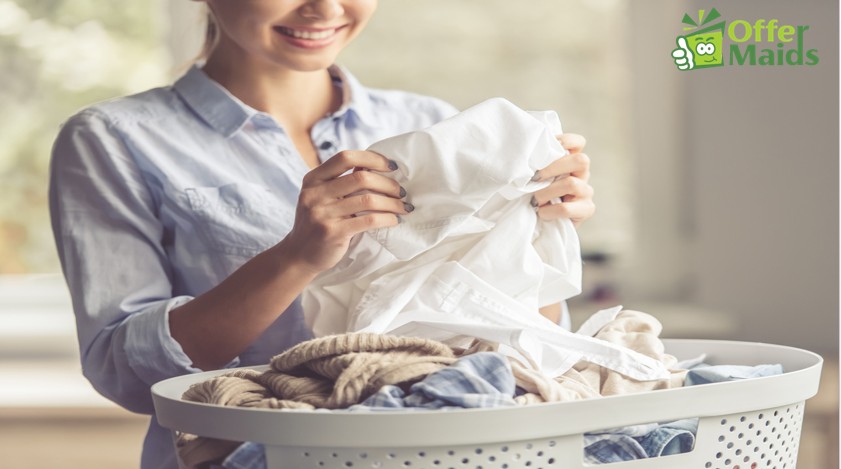 Laundry is probably one of the most tiring household chores we do every day. Though we spend adequate time for laundry, sometimes the result may disappoint us.
Even though there are a lot of advanced washing machines available in the market, that still can be one of the most boring things to do.
Here are the best tips and tricks by home cleaners in Dubai to shorten your laundry time.
Prepare Your Clothes
Home cleaners in Dubai advise preparing the clothes before washing them. Here are the steps to prepare your clothes before they move to the laundry.
Check the pockets

Unzip the zippers

Make sure you unbutton the buttons and buckles

secure the Velcro to prevent abrasion

close the hooks
Make Your Towel Fluffy Again With Natural Agents
Here is a quick tip by home cleaners in Dubai. Add a small teaspoon of vinegar and the same amount of baking soda to the loader. Add your regular detergent to it and run it with hot water. Now thoroughly dry the towels with the highest setting and that's it. Your towel will be fluffy again. Make sure you do not use any fabric softeners while washing.
Disinfect Your Washing Machine – Says Home Cleaners In Dubai
It is important to keep your washing machine germ free. You can use mouthwash for this purpose. Mouthwash helps to kill bacteria build up inside your washing machine and keeps it free from germs. Add 3 spoons of your favorite mouthwash to your washing machine. You can run it through a cycle without adding any clothes.
Take Care Of The Dryer Vent
Cleaning your dryer vent from outside not only cut chances for future repairs but also saves you from accidents. Home cleaners in Dubai recommend examining the dryer vent from outside regularly to prevent the dryer vents from getting stuffed up. You can carefully lift the vent flap and clean it out. Before you start cleaning, examine the vents from outside to make sure that it is not inhabited by any wild animals.
Make Your Favorite Sweater You Shrunk Accidentally Look New
Another tip by home cleaners in Dubai is to use conditioner on woolen items of clothing. Squeeze out a spoonful of hair conditioner in lukewarm water. It can be any of your favorite brands. Stir it until the conditioner gets fully dissolved in the water. Now soak your sweater for about 30 minutes. Using a conditioner on the sweater relaxes the fibers and brings them back to shape. Now you can wring the sweater gently by hand.
Read Next: Cleaning Tips You May Follow During COVID-19 – By Hourly Maids Services Dubai
Aspirin Tablets Can Make Your Whites Look Whiter
Sweat stains are a major problem with wearing white clothes and that's why some people avoid wearing white clothes. Do you know that aspirin tablets can make your white clothes look whiter and brighter? The salicylic acid content present in the aspirin tablets is the reason why it can make white clothes look more white. Putting a few aspirin tablets into the washing machine with the clothes can help your clothes to get rid of sweat stains and make them even brighter.
Use Laundry Bags For Separating Delicate Things
Using mesh laundry bags provide a protective layer between your delicate things and other clothes in the washer. These bags are made from porous polyester material. It is highly durable. The pores allow water to pass through it and clean it within the bag. You can secure the items using a zipper. Laundry bags are often used in keeping sportswear and shoes separated during the washing and drying cycle.
Wash Dark Clothes Inside Out
Dark clothes tend to fade with frequent washes. Washing and drying dark clothes inside out will keep protected from fading. Home cleaners in Dubai recommend washing dark clothes in cold water and air drying it. Skipping the dryer will help to increase the span of dark clothes and make them look darker. The heat inside the dryer can damage and fade the color of your dark clothes.
Wash Your Denim Less Often
Do you know that excessive cleaning can break down the fibers of your pieces of denim and they can get rips and tears easily? It is recommended to wash your denim jeans or shirts less often as it can increase their lifespan. You can also use a natural cleanser while washing them. Toss them in the washing machine less often to keep them last longer in good condition.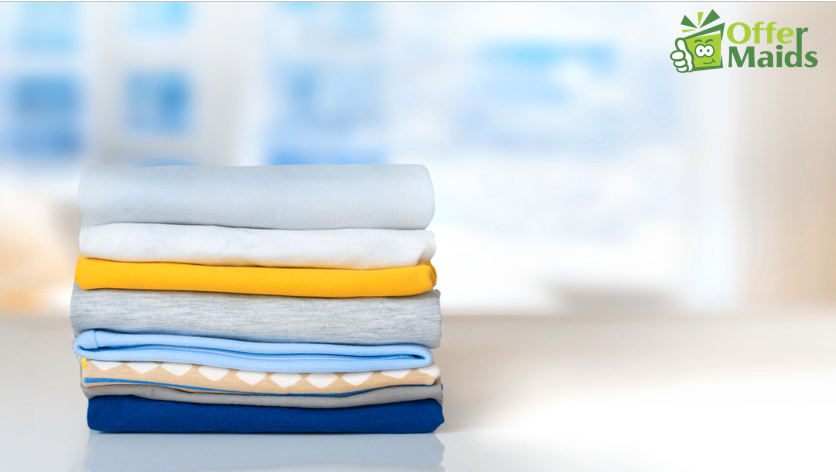 Get Expert Laundry & Ironing Service
At Offer Maids, We take great care of your favorite clothes and laundry items. We use the latest cleaning technology that works the best for every type of clothing and keeps clothes looking fresh like new.