Benefits of professional kitchen cleaning services
It is the weekend and you wake up late, tired from the daily grind. You go into the kitchen to prepare breakfast and make a cup of coffee. That is when you see a mountain of dishes in the sink and the garbage bin overflowing with trash. You make a mental note of cleaning it up after breakfast and open the refrigerator. One look at last week's pie sitting on the top shelf makes you regret waking up.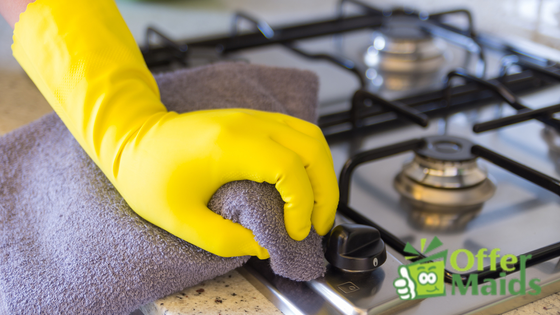 Professional cleaning for your kitchen:
Before you cancel all plans for the weekend and get out the cleaning equipment, think of the time and effort that you would need to put into cleaning out every inch of your kitchen and make those counter tops sparkle. Now imagine if you'd rather spend the weekend lounging on the couch, planning a party or just get some work done while your kitchen cleans itself. If the latter option appeals to you, get out your phone and book expert home cleaning in Dubai for your kitchen .
Professional cleaning companies in Dubai take care of your mess for you, delivering exceptional results at an affordable price. Here are some of the reasons why you should give it a try.
Intensive cleaning:
No other place in your home requires as much cleaning as your kitchen, because that's where all your food comes from. Dirty counter tops and unkempt kitchen cupboards are the perfect breeding ground for pests and germs that could make their way into your food. Hygienic and sanitary conditions are essential for any kitchen, and regular cleaning and proper maintenance are required for keeping you and your family free from food-borne diseases.
When you hire professional cleaning companies in Dubai for your kitchen, you can be assured that your kitchen is sanitized and organized. Client satisfaction is the top priority for housekeeping services in Dubai and they strive to deliver spotless cleaning for your kitchen.
Safe kitchen spaces:
Cleanliness does not imply superficial dusting. Intensive, all-around cleaning focuses on making sure your kitchen is safe to work in. the kitchen is where sharp objects, electricity, high temperatures and water are all in one place together. This means that you are at more risk of being in a dangerous situation while in your kitchen than when you're driving down a steep slope.
Even while you're cleaning the kitchen, you would need to work with cleaning agents and such, which contain harmful chemicals. If you do not have proper safety equipment for cleaning, this could put you at risk when trying to clean the kitchen on your own.
Professional housekeeping services in Dubai ensure your kitchen is safe to work in, for you and your family.
Maintain a good work-life balance: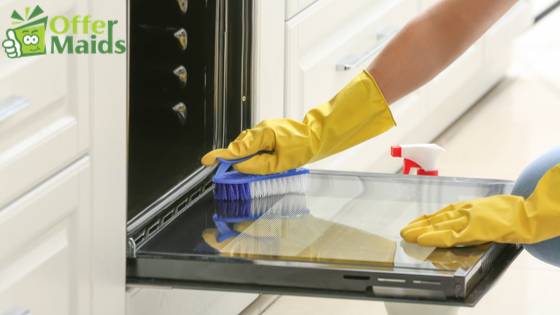 When you come home from work, it would be nice to see a sparkling kitchen. Unless you hire a maids service, it falls on you to drop all your work and leisure at the kitchen door and clean it all by yourself. But let's face it: the only thing you would want to do after a long day's work is to just grab a soda and hit the couch. You wish you could throw a cool house party for all your friends on the weekend, except it would be a nightmare trying to find the time to clean the kitchen.
You are better off getting on the phone with professional maid services in Dubai to sort out the kitchen while you relax and enjoy the weekend. Expert maids take care of all your cleaning needs and give you time to relax and catch up with friends and family.
Save a lot of time:
When you clean the kitchen by yourself, it would take endless hours – probably even the whole weekend to get the job done. The cleaning equipment you're using would be the basic household kind, which is probably designed for regular cleaning and not deep cleaning. This takes a lot more effort, and by the time you're done, the weekend would be almost over and you would be even more tired than when you came home from work.
Professional housekeeping services in Dubai are trained to complete all your cleaning requirements within a specific time. This saves precious time that would have been otherwise wasted trying to clean the kitchen by yourself. They are also trained to use professional cleaning equipment for maximum productivity, giving you better results in less time.
Take care of your appliances:
Your kitchen appliances need constant care and regular cleaning to ensure they work seamlessly. Without proper maintenance, the dishwasher would stop doing your dishes; the refrigerator would be full of stale, moldy food; the garbage disposal would clog up with food bits; the microwave oven would not be safe to operate. Replacing these appliances before they reach the end of their life-cycle is an added expenditure for you, as well as an environmental hazard.
Maintaining the efficiency of your kitchen appliances is all about keeping them neat and tidy. Proper cleaning of these appliances requires a lot of time as well, so hire professional maid services in Dubai to do the tough work for you. Your appliances last longer, keeping your carbon footprint to a bare minimum in the process.
Get the best kitchen cleaning services:
Your kitchen requires only the best professional cleaners. Finding reliable maid services in Dubai that fit the specific needs of your kitchen would not be possible when you're busy commuting between home and office. Rest assured that finding the best service among the many cleaning companies in Dubai is the toughest part of the process.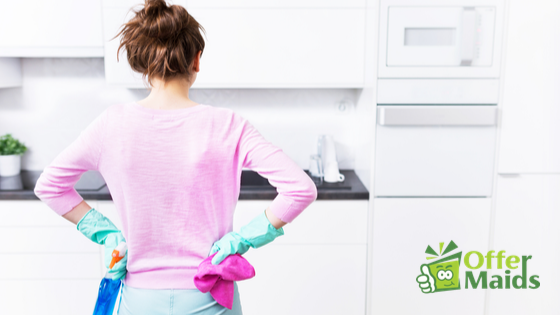 Book with Offer Maids for all your kitchen cleaning needs. Sit back and relax as we give your kitchen the perfect makeover it deserves When you choose our services, we provide nothing but the best cleaning service. We are dedicated to giving you nothing short of top-quality cleaning services at the best prices.